Whether they're hardcore Sneakerheads or just a fan of the footwear for leisure, the following Sneakerhead gift ideas will be something they'd appreciate!
Sneakerheads love getting new sneakers, but what about gifts that don't involve a shoebox?
Well, it's time to get them something else other than sneakers.
It's always hard to find the perfect gift. But this time, it doesn't have to be! For, we've got some great ideas for those who love sneakers as much as they love life.
From keychains to wall decor and even a levitating sneaker, these sneakerhead gifts will satisfy any Sneakerhead's taste buds.
DISCLOSURE: SOME OF THE LINKS IN THIS POST ARE AFFILIATE LINKS. THIS MEANS IF YOU CLICK ON AN AFFILIATE LINK AND PURCHASE THE ITEM, I WILL RECEIVE AN AFFILIATE COMMISSION AT NO EXTRA COST TO YOU. ALL OPINIONS ARE MY OWN AND I ONLY RECOMMEND PRODUCTS OR SERVICES I BELIEVE WILL ADD VALUE TO MY READERS. SEE FULL DISCLAIMER HERE.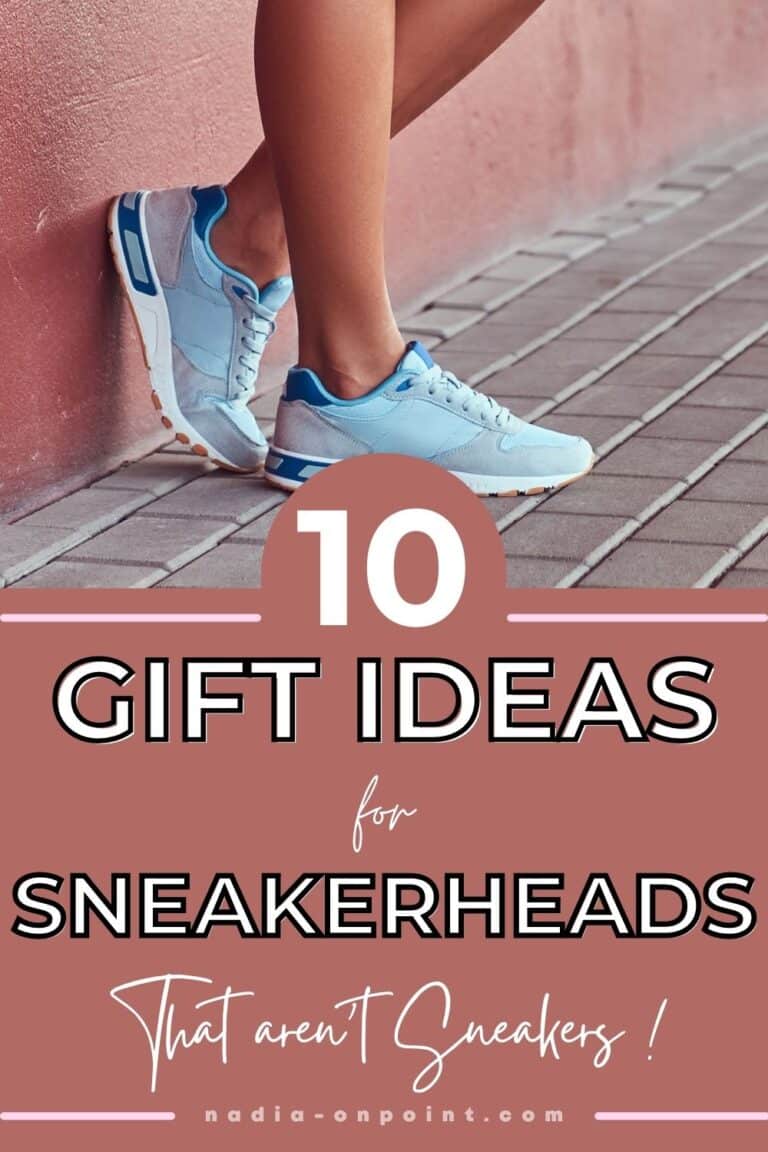 1. Sneakers Airpod Cases
The only Airpod cases they should have! How cute are these? I'm pretty sure a Sneakerhead would love to protect their AirPods with these awesome-looking sneaker-like cases. The below cases are so stylish; each will bring out their personalities and represent their love for sneakers! A pair or two would make a great gift for any Sneakerhead.
---
2. Levitating Sneaker Display
Talk about cool futuristic gifts for Sneakerheads! For sneakerheads, they will be super proud to show their love for sneakers, and what's a better way to do that than having a levitating Sneaker Display!
---
3. LED Light Up Shoelaces
It's time to take their sneaker game to the next level! How about the following eye-catching shoelaces! To sum up, they'll be ideal for any night-time activities such as parties or night joggings. The sneaker accessories they never knew they needed!
---
4. Sneaker Deodorizer Balls
These fresh-scented sneaker balls are exactly what every sneakerhead will need. Well, in all fairness, they might already have a few, but it won't hurt getting a few more as a gift, especially when they look as cute as the following gift ideas.
---
5. Cool Sneaker Books
What's cooler than some informative or creative books about sneakers for Sneakerheads? They are one of the coolest gifts you could give a Sneakerhead. The adult coloring book is my personal favorite because they could create a new sneaker aside from the ones they own and let their imagination run wild. I mean, when it comes to Sneaker decorations and colors, I believe the possibilities are endless.
---
6. Sneaker Canvas Prints (Sneaker decorations)
What could be perfect for a sneakerhead room? A Wall Art with sneakers on them, of course. These paintings are so vibrant yet so calming. As a result, they will create a beautiful and relaxing atmosphere for everyone, let alone a Sneakerhead! The bottom line, they'll love it!
---
7. Air Jordan Sneaker Clock for Sneakerhead room
Here is another sneakerhead room idea that won't disappoint. Any Sneakerhead will love this unique Retro Style Wall Clock, for it is made with genuine vintage vinyl records! Your Gift will stand out for its uniqueness.
---
8. Shoe Accessories for Sneakers
If you thought the LED shoelaces were over the top, get a load of these stylish accessories! They will make the perfect gift for Sneakerheads who wants to create a presence in the room. That is to say, when it comes to shoe accessories, sneakerheads would love to have the best ones for their sneaker collections!
---
9. Dustproof Capsule for Sneakers
This beautifully designed Capsule should only be reserved for their favorite sneakers. For instance, It'll be perfect for storing their limited edition sneakers, ensuring that they look just as when they first laid eyes on them.
---
10. Sneakers Keychain
It may not be big, but sometimes a small gift with a nod to their interests could mean the world. Besides, they actually look super cute.
---
If you are looking for the sweetest Valentine's Day Gifts for Sneakerheads or a cool Christmas gift ideas for Sneakerheads, the list above should do the trick!
By going through the top 10 gifts for sneakerheads, I'm pretty sure you could find something without the risk of getting something they already have or don't like.
This post is all about finding the perfect gifts for sneakerheads that aren't sneakers.