We all know a Sneakerhead who has tons and tons of sneakers and yet still wants more. Well, it's time to get them something else other than sneakers. For instance, keychains, wall decor, or even a levitating sneaker! Here are some gifts for Sneakerheads that hopefully won't disappoint.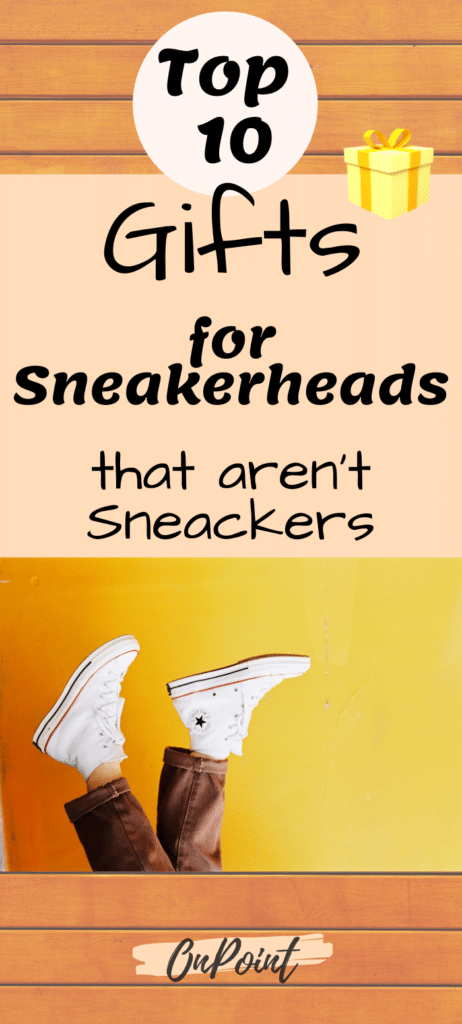 1. Sneakers Airpod Cases
The only Airpod cases they should have! How cute are these? A pair or two would make a great gift for any Sneakerhead.
---
2. Levitating Sneaker Display
Talk about a cool futuristic gift for sneakerheads. As a sneakerhead, they will be super proud of showing their love for sneakers, and what's a better way to do that than having a levitating Sneaker Display!
---
3. LED Light Up Shoelaces
It's time to take their sneaker game to the next level! How about the following eye-catching shoelaces! To sum up, they'll be ideal for any night-time activities such as parties or night joggings.
---
4. Sneaker Deodorizer Balls
These fresh-scented sneaker balls are exactly what every sneakerhead will need. Well, in all fairness, they might already have a few, but it won't hurt getting a few more as a gift, especially when they look as cute as the following.
---
5. Cool Sneaker Books
What's cooler than some informative or creative books about sneakers for Sneakerheads? They are one of the coolest gifts you could give a Sneakerhead. The adult coloring book is my personal favorite because they could create a new sneaker aside from the ones they own and let their imagination run wild.
---
6. Sneaker Canvas Prints
These paintings are so vibrant yet so calming. As a result, they will create a beautiful and relaxing atmosphere for everyone, let alone a Sneakerhead! In Conclusion, they'll love it!
---
7. Air Jordan Sneaker Clock
Any Sneakerhead will love this unique Retro Style Wall Clock, for it is made with real vintage vinyl records! Your Gift will definitely stand out for being super unique.
---
8. Decorative Shoe Clips
If you thought the LED shoelaces were over the top, get a load of these stylish accessories! They will make the perfect gift for Sneakerheads who wants to create a presence in the room.
---
9. Dustproof Capsule for Sneakers
This beautifully designed Capsule should only be reserved for their favorite sneakers. For instance, It'll be perfect for storing their limited edition sneakers, ensuring that they look just as when they first laid eyes on them.
---
10. Sneakers Keychain
It may not be big, but sometimes a small gift with a nod to their interests could mean the world. Besides, they actually look super cute.
---