Are you looking for a great baby name reveal party idea? No worries, Here are some tips to arrange the perfect baby naming party.
Congratulations, new parents! You've just welcomed a beautiful new addition to your family, and now it's time to give your precious bundle of joy a name that will last a lifetime. Naming your baby is a momentous occasion that deserves to be celebrated in a big way, and what better way to do that than with a baby name reveal party? But where do you start? Don't worry; we've got you covered!
In this article, we'll provide you with all the tips and tricks you need to arrange the perfect baby naming party that will honor your little one's name and create lasting memories for you and your loved ones.
So let's get started and create a memorable event that celebrates the joy of your new family member and the love that surrounds them!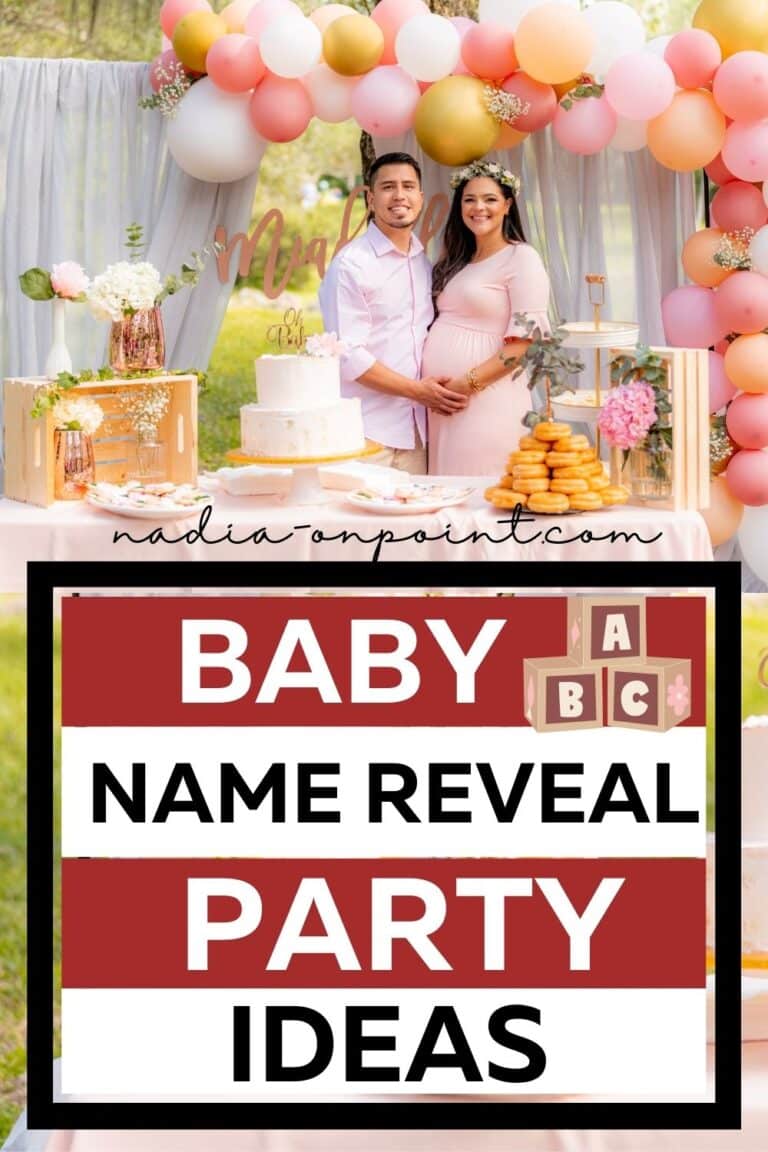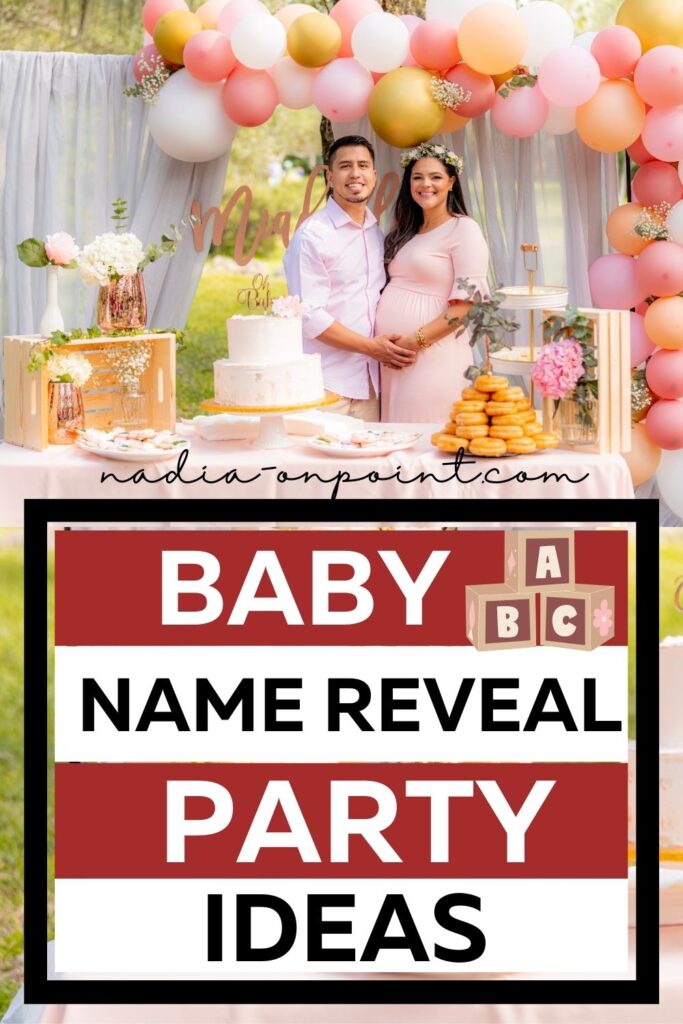 Tips to Arrange The Perfect Baby Name Reveal Party
Choose the Right Venue
Choosing the right venue for your baby's naming party ceremony is a crucial decision that can significantly influence the overall experience. One of the first things to consider is the size of the venue, as you want to ensure it can comfortably accommodate your guests.
Additionally, you want to select a location that is both convenient for your guests and reflects the atmosphere and theme you want to create. After all, the venue you choose can set the tone for the entire event.
One option to consider is hosting the party at your own home. It's a great way to create a warm and intimate atmosphere while saving money on venue rental fees.
You might consider a botanical garden or a beach/park for an outdoor location. These locations provide a relaxed and natural atmosphere perfect for a baby naming ceremony. In addition, the natural surroundings can provide an excellent backdrop for photos and add to the overall experience.
Plan a Themed Party
When planning a themed baby naming party, there are several factors to consider. The gender of the baby, cultural background, and the parents' preferences are all crucial elements that should guide the choice of theme.
Popular themes for baby naming parties include floral or garden, nautical or beach, rustic or woodland, animal or safari, vintage or retro, and princess or prince themes.
Once the theme is selected, all aspects of the party should be designed to align with it, which includes decorations, invitations, favors, food, drinks, games, and music.
To ensure that the party is successful, it is also crucial to communicate the dress code and any specific requests to guests in advance. A themed baby naming party is fun to celebrate a new baby's arrival and create lasting memories for the family and guests.
Create Personalized Decorations
Personalized decorations can add a special touch to a baby-naming party and create a memorable experience for guests.
There are many ways to create customized decorations incorporating the baby's name or initials, such as banners, photo displays, centerpieces, tableware, favors, and balloons.
Banners can be made with colored cardstock or paper and hung using twine or ribbon. Photo displays can feature photos of the baby and family members and be displayed on a table or wall using string and mini clothespins.
Create Centerpieces using baby bottles, jars, vases with flowers, baby's breath, or balloons. You can also make customized tableware using stickers, stamps, or stencils with the baby's name or initials. As for Personalized favors, you can try cookies, candles, or keychains.
Furthermore, You can use balloons to spell out the baby's name or initials or to create a balloon arch with colors that match the party's theme. Overall, personalized decorations are a fun and creative way to make a baby naming party unique and memorable.
Offer Delicious Food and Drinks
At a baby-naming party, food and drinks are crucial. Depending on your preference, you can choose to cater the food or prepare it yourself. It is essential to offer a variety of foods that cater to different dietary requirements.
Some examples include finger sandwiches, fruit and vegetable platters, cheese and crackers, chips and dips, and sweet treats such as cookies or cupcakes. It's also a good idea to offer non-alcoholic drinks, such as juice, lemonade, or sparkling water.
If you choose to cater the food, communicate with the caterer about dietary requirements and preferences.
If you are thinking of bringing yummy and healthy snacks, then you can look into Jerky Brands to know more about delicious snacks that make your baby naming even more special!
Overall, offering a variety of foods that cater to different dietary requirements helps ensure that all guests can enjoy the party.
Include Special Rituals
A baby naming party is a celebration of the baby's new name and a chance to incorporate special rituals and blessings that have personal or cultural significance to the family.
Lighting candles, blessing the baby, or reciting prayers are examples of how families can include spiritual practices in the event.
The baby naming ceremony is an opportunity to welcome the new baby into the family and the world. And acknowledge the hopes and dreams the family has for the child.
You can ask Family members and friends to share stories or blessings, adding to the personal nature of the event. These rituals can create a more meaningful and spiritual experience. It will be one that the family will cherish for years to come.
Create Fun Activities
Adding fun activities to a baby naming party helps create a memorable and enjoyable experience for all guests, including adults and children.
One idea is to set up a photo booth with props and backdrops. Guests can take photos with the new parents and the baby, creating a lasting memory of the event. Another idea is to have fun and engaging games for all ages.
You can consider baby-themed games such as a baby name guessing game, a baby item memory game, or a diaper-changing relay race. Additionally, you can set up a craft station where guests can make personalized gifts for the baby.
In addition to this, you can include decorating onesies, making baby hats, or create handmade baby books. These activities provide entertainment and allow guests to contribute something unique to the baby's life.
It is essential to consider the age range of guests when planning the activities. For example, younger children may enjoy face painting, balloon twisting, or a bounce house, while older children may prefer board games or puzzles.
Adults can also participate in the activities or enjoy watching the children have fun. These fun activities can help to create a lively and festive atmosphere, making the baby naming party an exceptional event for everyone involved.
And there you have it! Some of the best Baby Name Reveal Party Ideas.
In conclusion, arranging the perfect baby naming party is about celebrating your new addition with your loved ones and creating a meaningful and memorable event that reflects your family's values and culture.
Remember, a baby naming party is not just a celebration of your baby's name but also love, family, and the joy of new beginnings.
So let your creativity and passion guide you in planning a party that reflects your family's personality and values, and make it a day to remember for years to come!
This post is about creating a fun and unique Baby Name Reveal Party.
More Ideas from this Category