Looking to find the best Personalized Gifts for your Family?
It can be difficult to find the perfect gift for your family, but personalized gifts are always a great option. Whether you're looking for a custom coaster for your coffee-loving spouse or a personalized lamp for your child, there are plenty of options to choose from. Plus, personalized gifts are always cherished and remembered long after the holiday season is over.
DISCLOSURE: SOME OF THE LINKS IN THIS POST ARE AFFILIATE LINKS. THIS MEANS IF YOU CLICK ON AN AFFILIATE LINK AND PURCHASE THE ITEM, I WILL RECEIVE AN AFFILIATE COMMISSION AT NO EXTRA COST TO YOU. ALL OPINIONS ARE MY OWN AND I ONLY RECOMMEND PRODUCTS OR SERVICES I BELIEVE WILL ADD VALUE TO MY READERS. SEE FULL DISCLAIMER HERE.
Personalized Gifts for Family
Personalized family wall clock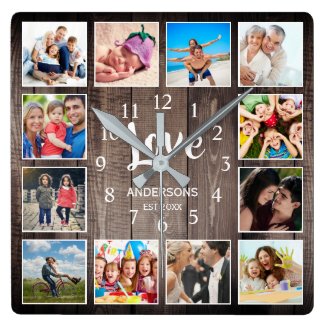 Personalize your living room or kitchen with this beautiful personalized family clock. It definitely enhances a cozy warm environment anywhere. Perfect as a gift for husband, wife, or parents.
---
Cute Personalized Family Coasters
Personalization at its finest. You can personalize a coaster for each family member, including your pet! Ok, the pet might not need a coaster, but it's still hilarious! The best part is, they can also be put together like a puzzle, which I find cute & unique. An accessory you probably didn't know you needed!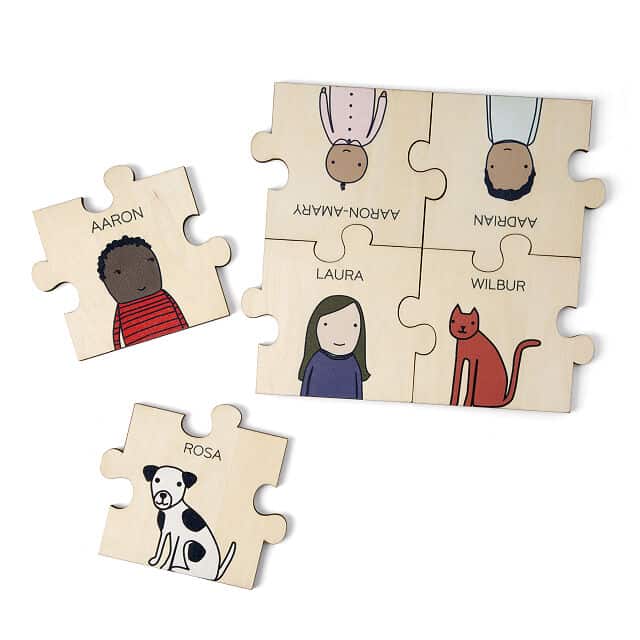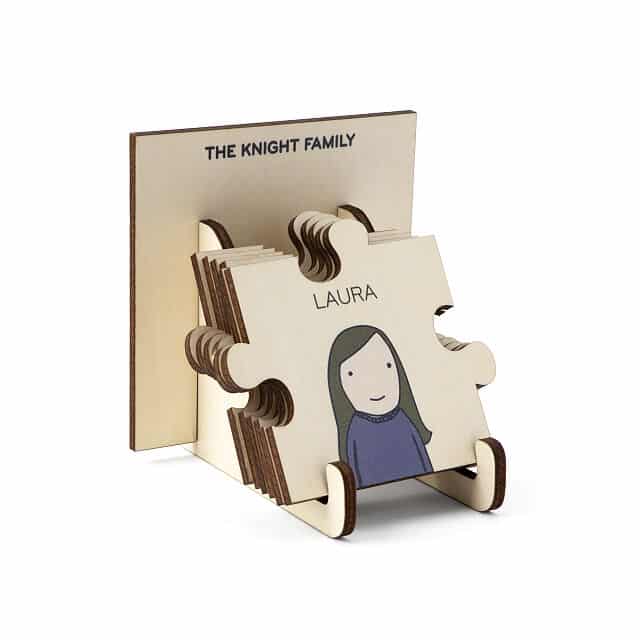 ---
Design your own sculpture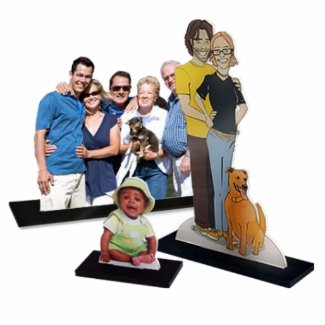 Create your own lovely family sculpture. It is simple, funny, but most of all unique. Surprise your spouses or parents by creating a funny sculpture worth remembering.
---
Personalized Photo Puzzles.
Talk about bringing the family together for a fun activity! 1000 pcs, 75 pcs, and 30 pcs Jigsaw puzzles will all make a sweet gift for the entire family. Create a customized puzzle, and It might be the key to spending quality time with the family.
---
A personalized name puzzle for kids is a perfect gift for a child's birthday or Christmas. It is a wooden puzzle with the child's name cut out in the letters. Customize it with your Baby Girl or Baby Boy's unique name for the ultimate personalized gift.
---
Cute Personalized Tree
An ideal gift for grandparents! Create a beautiful tree with all the Grandchildren's names to brighten their day. Talk about a beautiful way to display their family's history. They will adore this gift!
---
Personalized Cutting Boards
Make your house feel like a home, or should I say make your kitchen feel like a home. A personalized cutting board will definitely do the trick. It's fun, warm, and makes a cute gift for the entire family. The perfect housewarming gift for families.
---
Personalized Recipe Binders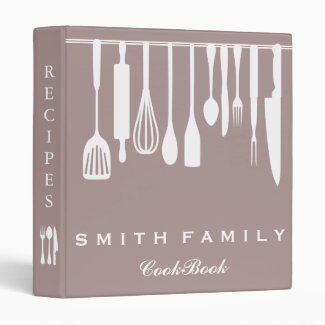 The power of 'secret family recipe' can somehow just magically makes the dish taste better, does it? Now how about personalizing it in a stylish binder?
---
---
Family photo block & cube
A framed picture will always be an excellent gift, especially for families. How about spicing it up a little bit and avoiding the traditional framed pictures. The options below sure add character and modernity to the room. You will simply adore the way they look; I mean, it will definitely stand out!
---
Personalized table lamp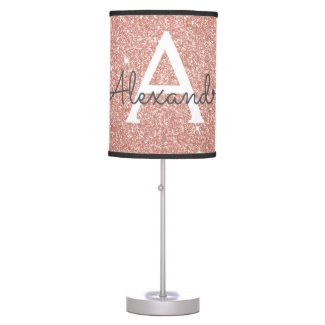 Surprise your loved one with a cute personalized table lamp for the nightstand or the study room. It will make a wonderful gift for both young children and teenagers alike. A sweet gift ready to brighten up the room and the mood.
---
There you have it, some of the best Personalized Gifts for Families that will brighten their day and also make great Housewarming Gifts.
One of the best things you can do for your loved ones is to give them a personalized gift that is meaningful to them. It shows that you care about them and want to make them feel special. There are many different types of personalized gifts you can give, so take some time to think about the best fit for your spouse, child, or other families. Whatever you choose, make sure it is something that your loved one will appreciate and cherish.
This post is all about finding the best Personalized Gifts for Family
More Ideas from this Category