DISCLOSURE: SOME OF THE LINKS IN THIS POST ARE AFFILIATE LINKS. THIS MEANS IF YOU CLICK ON AN AFFILIATE LINK AND PURCHASE THE ITEM, I WILL RECEIVE AN AFFILIATE COMMISSION AT NO EXTRA COST TO YOU. ALL OPINIONS ARE MY OWN AND I ONLY RECOMMEND PRODUCTS OR SERVICES I BELIEVE WILL ADD VALUE TO MY READERS. SEE FULL DISCLAIMER HERE.
---
Personalized family wall clock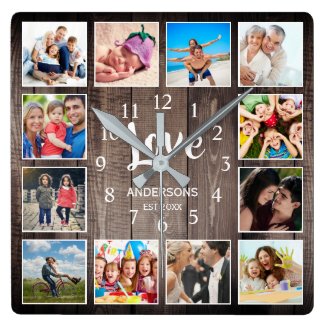 Personalize your living room or kitchen with this beautiful personalized family clock. It definitely enhances a cozy warm environment anywhere. Perfect as a gift for husband, wife, or parents.
---
Cute Personalized Family Coasters
Personalization at its finest. You can personalize a coaster for each family member, including your pet! Ok, the pet might not need a coaster, but it's still hilarious! The best part is, they can also be put together like a puzzle, which I find cute & unique. An accessory you probably didn't know you needed!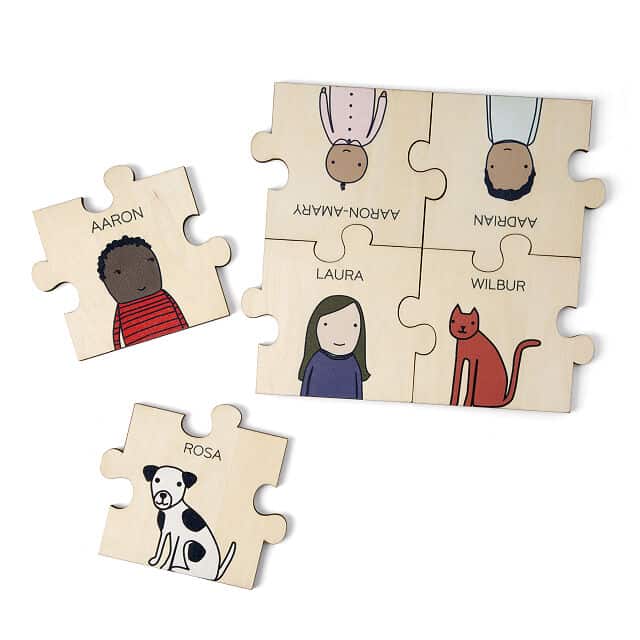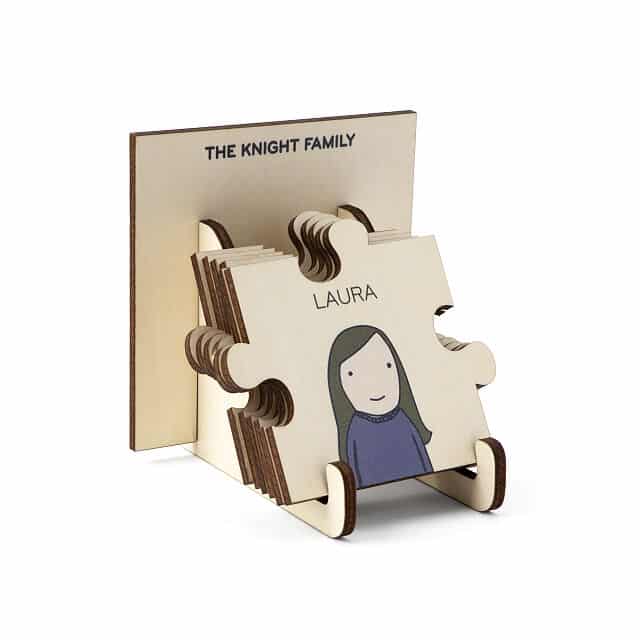 ---
Design your own sculpture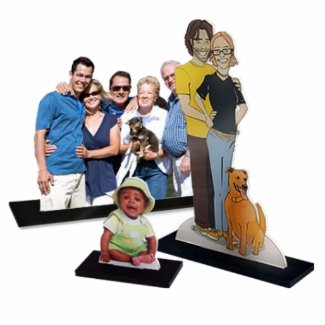 Create your own lovely family sculpture. It is simple, funny, but most of all unique. Surprise your spouses or parents by creating a funny sculpture worth remembering.
---
Personalized Photo Puzzles.
Talk about bringing the family together for a fun activity! 1000 pcs, 75 pcs, and 30 pcs Jigsaw puzzles will all make a sweet gift for the entire family. Create a customized puzzle, and It might be the key to spending quality time with the family.
---
Cute Personalized Tree
An ideal gift for grandparents! Create a beautiful tree with all the Grandchildren's names to brighten their day.
---
Personalized Cutting Boards
Make your house feel like a home, or should I say make your kitchen feel like a home. A personalized cutting board will definitely do the trick. It's fun, warm, and makes a cute gift for the entire family.
---
Personalized Recipe Binders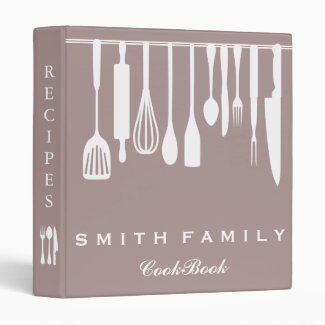 The power of 'secret family recipe' can somehow just magically makes the dish taste better does it? Now how about personalizing it in a stylish binder?
Click here for more designs & colors.
---
Family photo block & cube
A framed picture will always be an excellent gift, especially for families. How about spicing it up a little bit and avoiding the traditional framed pictures. The options below sure add character and modernity to the room. You will simply adore the way they look; I mean, it will definitely stand out!
---
Personalized table lamp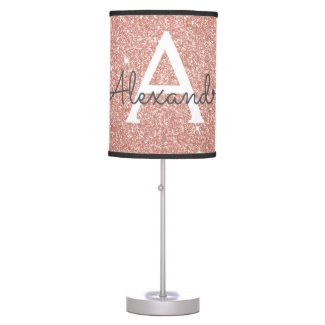 Surprise your loved one with a cute personalized table lamp for the nightstand or the study room. It will make a wonderful gift for both young children and teenagers alike. A sweet gift ready to brighten up the room and the mood.
---