It's time to spice up your Birthday Gifts and try these Edible Ideas!
The art of gift-giving is one that many try to perfect. From finding the most unique presents to creating beautiful displays, there is a lot to consider when you want to make someone feel special on their birthday. But sometimes, the simplest gifts are the ones that mean the most. If you're looking for a heartfelt present that will really make someone's day, why not surprise them with Edible Birthday Gift Ideas?
These delicious presents are truly the gift that keeps on giving, and there are so many different options to choose from. Some are more extravagant than others, with luxury hampers and gourmet food boxes, while others are more simple but no less thoughtful. No matter what your budget is, you're sure to find an edible gift that will make the birthday girl or boy feel loved and appreciated. furthermore, they also make excellent housewarming gifts!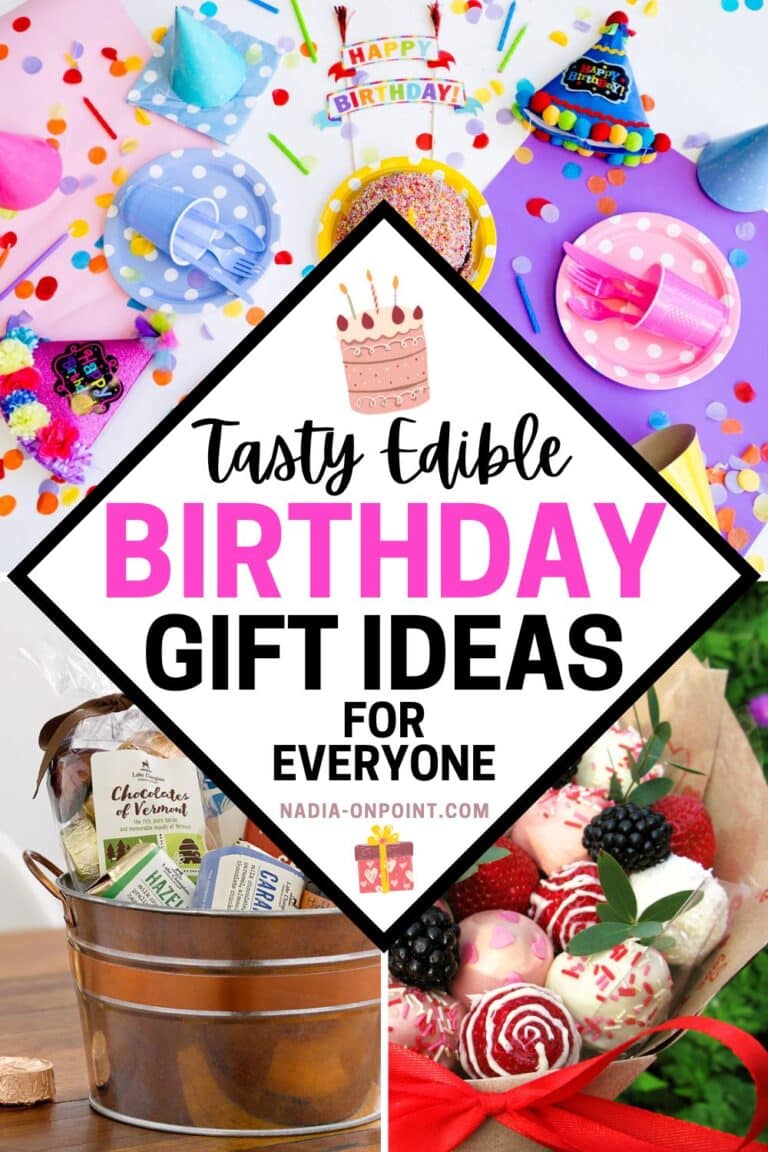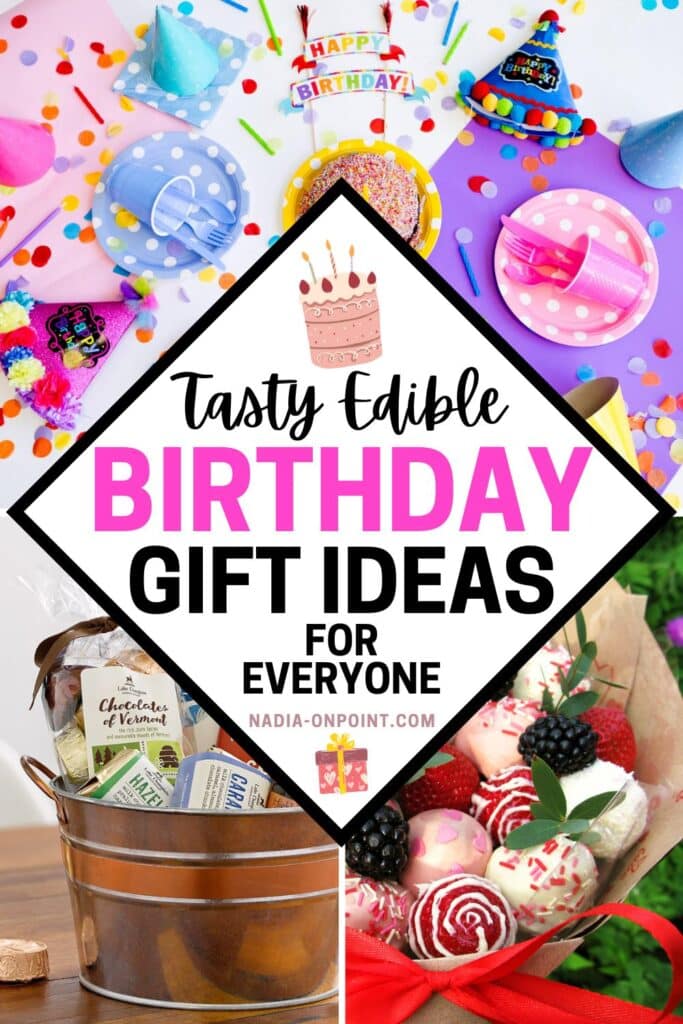 What Are the Best Edible Birthday Gifts?
While there's no universal criterion for what makes the ideal gift, there are definitely some contenders that rise to the top. Some of these treats have been around for centuries and are true classics, while others are more modern takes on the edible treats we all know and love.
Chocolate Bouquet
Life is so much sweeter with chocolate, wouldn't you agree? There's certainly no better way to bring on the festivities than by ordering a delicious birthday chocolate flower bouquet. Not only is it visually stunning and impressive to look at, but it's also delicious and totally Instagrammable. Imagine all the 'oohs' and 'aahs' you'll inspire when you present this edible work of art. Talk about making an entrance and stealing the show!
Essentially, the birthday chocolate bouquet is designed to look like a regular flower ensemble, with pieces of sweets delicately wrapped in petals and leaves. The end result is a lifelike, albeit edible, bouquet that is as beautiful as it is delectable. It's definitely a show-stopping present that is sure to make a lasting impression.
These presents come in all shapes and sizes, giving you the chance to customize them to your heart's content. For a more subtle approach, you could opt for a small chocolate bouquet with just a few select blooms. Or, if you really want to make a statement, go all out with a sumptuous birthday chocolate flower bouquet arrangement that is fit for a king or queen.
To crank up the wow factor even further, many of these bouquets can be personalized with alcoholic beverages, making them even more indulgent than they already are. The bottles can be added to the arrangement for an extra touch of luxury, or they can be packaged separately so that the recipient can enjoy them at their convenience. The more the merrier, right?
Chocolate Bucket
If bouquets aren't exactly up the recipient's alley, then a chocolate bucket is definitely the next best thing. This unique birthday present is overflowing with all of their favorite sweets, making it the perfect way to satisfy their cravings. Plus, it's super easy to share, so they can spread the cheer with friends and family members too.
Like the chocolate bouquet, the chocolate bucket is available in a range of sizes, so you can choose one that fits the occasion perfectly. For a smaller celebration, a modest bucket with just a few select pieces is ideal, while a larger gathering calls for a heftier option that will really make a statement.
These buckets are often decorated with colorful ribbons and bows, making them look even more irresistible. The treats inside are also artfully arranged, so it's definitely a present that is meant to be seen as well as eaten. And of course, the best part is that the recipient can enjoy the sweets long after the birthday celebrations are over.
Find out more about the Chocolate Bucket here.
Treat Box
If you want to go down the more savory route, then a treat box is definitely the way to go. This charming present usually contains a plethora of gourmet goodies, such as biscuits, spreads, and cheeses. Their rich flavors and tantalizing textures are sure to delight the senses, making this gift a real treat for the taste buds.
The box itself is also a work of art, often decorated with intricate designs and patterns. This makes it look almost too good to be true, which is part of its appeal. After all, who wouldn't want to receive a box that looks like it came straight out of a fairytale?
Alcoholic Hamper
For the ones that like to indulge in a tipple or two, you can never go wrong with an alcoholic hamper. This particular gift dates back centuries, often used as a sign of utmost respect and appreciation in the royal courts. Today, it is still seen as a luxurious present that is reserved for special occasions.
A typical hamper will contain a selection of high-quality wines and spirits, along with gourmet snacks to enjoy on the side. The choice of alcohol will depend on the recipient's preferences, so it's important to do your research before making a purchase. For instance, if they are more of a beer drinker, then you could opt for a hamper that includes a few bottles of their favorite brew.
On the other hand, wine connoisseurs will be thrilled to receive a hamper that contains a bottle or two of rare and expensive vintages. Their sophisticated palate will definitely be impressed, making this gift a real winner.
Pamper Hamper
Everyone deserves a little pick-me-up every now and then, which is where a pamper hamper comes in. These bundles of joy usually have all the essentials for a relaxing spa day, such as scented candles, bath bombs, and face masks.
Men's grooming products are often included as well, such as shaving creams and aftershaves. Even if the male population doesn't always admit it, they definitely enjoy being pampered from time to time. Why not give them the opportunity to do just that on their birthday?
Pamper hampers can also be tailored to suit the recipient's individual needs. For instance, if they are struggling with a particular skin issue, then you could include products that will help to improve their complexion. Or if they are dealing with stress, then you could choose items that promote relaxation, such as lavender-scented candles.
And there you have it, an edible yet luxury birthday gift idea for anyone on your list!
I hope these ideas helped you find the perfect gift for your loved ones. Surprise them with something tasty and edible this year! These gift ideas will surely be a hit with anyone celebrating a birthday.
This post is all about finding Edible Birthday Gift Ideas