We couldn't help but feel nostalgic for the simpler times of the '90s. Back then, life was all about Tamagotchis, bleached hair, and the latest Britney Spears hit blasting from your Discman. We thought we had it all. But looking back now, it's hard not to cringe at some of the trends that were once the height of cool. Those once-beloved trends faded away, leaving only memories of a bygone era.
So let's take a trip down memory lane and reminisce about 14 things that were oh-so-popular in the '90s but have since gone extinct.
14. Pagers
Before the widespread use of cell phones, pagers were a popular way to stay connected. Believe it or not, Pagers were developed in the 1950s and 1960s but became popular in the 90s. Today, they seem outdated and unnecessary.
13. Beanie Babies
Remember when everyone was obsessed with these cute tiny stuffed animals? Today, they seem like odd, forgotten relics from the past, stuffed away in attics and forgotten corners.
12. Discmans
Portable CD players were once the height of music technology. In the 90s, having a Discman was the epitome of cool, allowing you to listen to your favorite CDs on the go. But in today's world of digital streaming, they seem a bit impractical and outdated. Sure, they might have been slim and portable at the time, but the hassle of constantly changing CDs is a thing of the past. If you get one today, it's either you are really broke or just impractical by choice.
11. Furbies
These interactive toys were hugely popular in the '90s, with their chirping and blinking eyes captivating children. Now, they're seen as creepy, outdated toys that look like something out of a dystopian sci-fi flick.
10. Tamagotchis
These digital pets were all the rage in the 90s, with kids obsessively caring for them. It would still be cool if you are a 30-year-old owner and your pet is still alive after all these years. But if you are a toddler, you wouldn't even look at it. Toys like this can easily be replaced with 30 different apps on an iPad
9. Pogs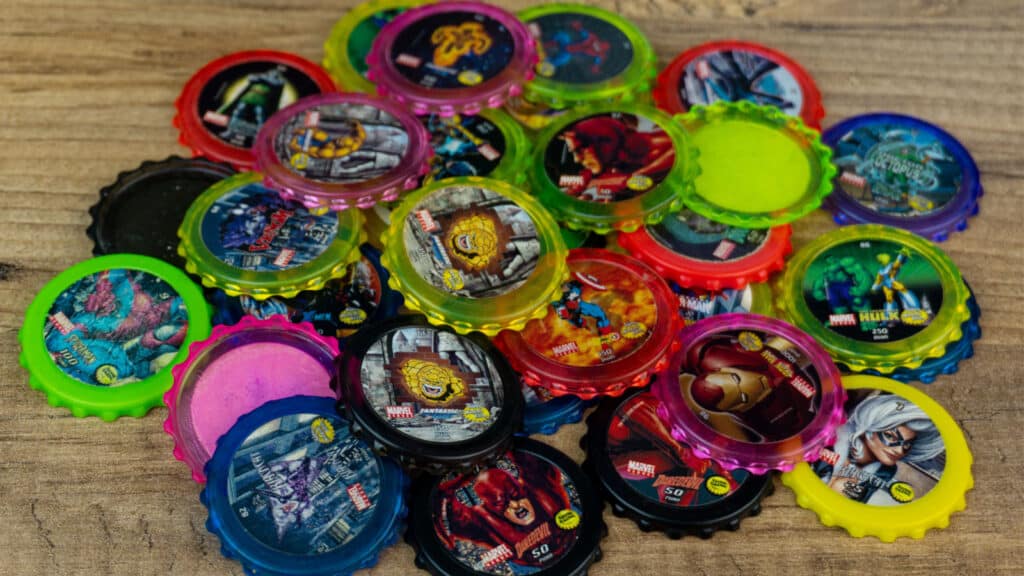 These little cardboard circles were more than just toys – they were a currency among kids in the 90s. You'd trade them, collect them, and stack them up to play a game. But today, they're primarily forgotten and collecting dust in the back of closets. Perhaps it's because the novelty has worn off, or maybe it's just that kids nowadays have moved on to other obsessions.
8. Frosted Tips
Back in the 90s, everyone wanted to be like their favorite boy band members and bleach the tips of their hair. It was the ultimate cool factor. Some people could still pull it off today, but imagine showing up to the office with this same hairstyle from the 90s. You have to think twice before showing up to your boss!
7. Blockbuster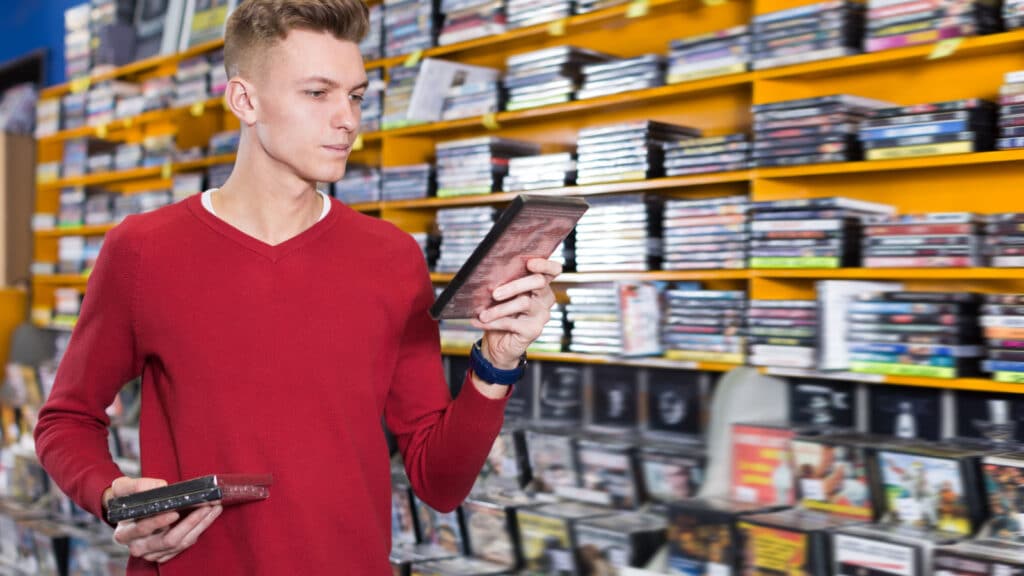 Before the age of Netflix and other streaming services, going to Blockbuster on a Friday night to rent a movie was a weekly ritual for many. But as technology advanced, the need for physical DVDs dwindled, and Blockbuster became a nostalgic relic. The last remaining store serves as a reminder of simpler times and the joy of browsing aisles for the perfect movie.
6. AOL Instant Messenger (AIM)
If you were a 90s kid, chances are you spent countless hours on AIM chatting with friends and crushes. But today, with numerous other messaging apps and social media platforms, AIM is a thing of the past. Still, the sound of the door opening and closing, the away messages, and the famous "ASL?" question will forever be in our memory.
5. Rollerblades
Inline skates were hugely popular in the 90s, with people using them for transportation and amusement. Today, they seem a bit cheesy, don't you think? But hey, the 90s also left us with rad music videos of people dancing on roller skates. Those, we can still enjoy.
4. Surge Energy Drink
This highly caffeinated citrus soda was a favorite among 90s kids, giving them the energy to conquer the day. But today, it's largely forgotten, replaced by newer and trendier energy drinks. Maybe it's the neon green color or the fact that we've become more health-conscious.
3. Snap Bracelets
These colorful bracelets were a hit in the 90s, with their ability to curl around your wrist when slapped against it. We just love how it snaps on our wrists, so we continued snapping it until we were bored enough to put it down.
2. Nintendo Gameboy
Owning a Gameboy in the 90s was a pretty big deal. It was one of the most popular portable gaming systems of its time, and owning one was a status symbol among kids and teenagers.
1. Starter Jackets
In the 90s, these jackets (sometimes) with prominent team logos were a must-have for sports fans, showing their loyalty to their favorite teams. But now, they seem overly flashy and unnecessary. Perhaps it's because we've moved on to more minimalist fashion trends, or is it that the jackets don't have the same nostalgic appeal that they once did?
Annoying Words That Are Overused by Gen Z
As with any generation, Gen Z has its own unique set of language quirks and tendencies, some of which can be annoying or overused. From slang terms to buzzwords and catchphrases, some particular words and phrases seem to pop up everywhere in Gen Z culture.

Annoying Words That Are Overused by Gen Z
12 Real Reasons Why Men Ghost Women After a Few Dates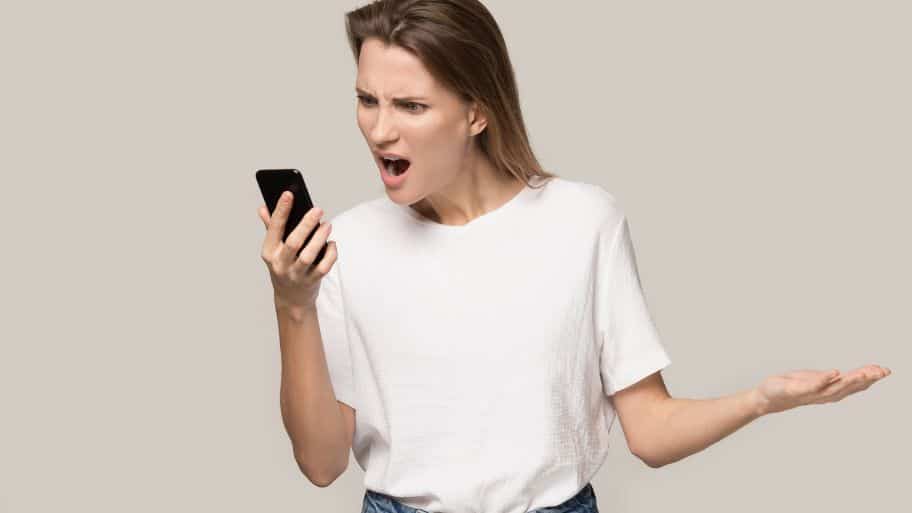 Ghosting has become a common phenomenon in the dating world, where someone suddenly stops responding or disappears without explanation. By understanding these reasons, women can gain insight into the male perspective and take steps to move forward in their dating lives.

12 Real Reasons Why Men Ghost Women After a Few Dates
Outrageous Relationship Slang Used by Gen Z You Probably Wouldn't Get
Gen Z has assimilated a lot of slang in their everyday vocabulary, and when it comes to relationships, that's a whole other ball game! They are discussing heartbreaks, romances, relationships, and breakups in what seems to be a whole new language for us. While some popular terms may be cute, others are wholly annoying. If you are also irritated by the kind of words that have seeped into young people's conversations surrounding love but are unable to decipher them, here is a list of the weirdest Gen Z relationship slang.

Outrageous Relationship Slang Used by Gen Z You Probably Wouldn't Get