Are you looking for some Unique Baby Shower Ideas for Girls? We've got you covered with some great inspirations.
We are calling all event planners and soon-to-be moms! It's time to ditch the basic pink and embrace the changing seasons with a seasonal-themed Baby Shower for Girl Ideas. Whether you're feeling floral in spring or cozy in the winter, there's a theme to suit every mom-to-be's style.
DISCLOSURE: SOME OF THE LINKS IN THIS POST ARE AFFILIATE LINKS. THIS MEANS IF YOU CLICK ON AN AFFILIATE LINK AND PURCHASE THE ITEM, I WILL RECEIVE AN AFFILIATE COMMISSION AT NO EXTRA COST TO YOU. ALL OPINIONS ARE MY OWN AND I ONLY RECOMMEND PRODUCTS OR SERVICES I BELIEVE WILL ADD VALUE TO MY READERS. SEE FULL DISCLAIMER HERE.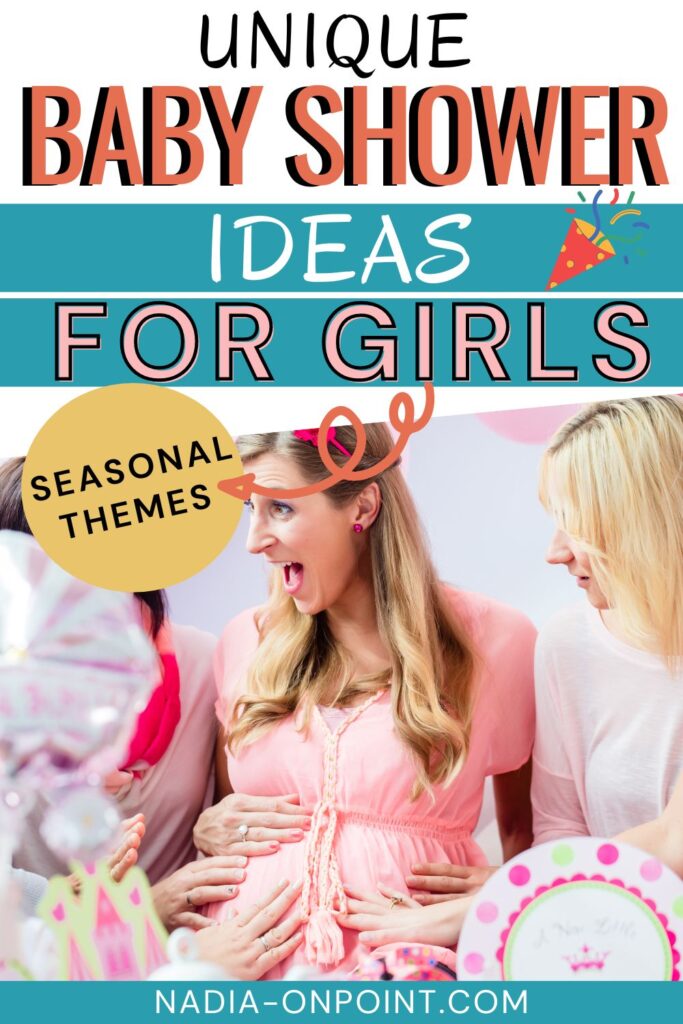 Naming Your Baby Girl
When it comes to naming your baby girl, the options are endless. From classic Turkish names to modern and unique monikers, there's a name out there that is perfect for your little one. It's all about finding a name that speaks to you and your family and that your daughter will be proud to carry for a lifetime.
Spring Baby Shower Themes for Girl
Pastel Coloured Theme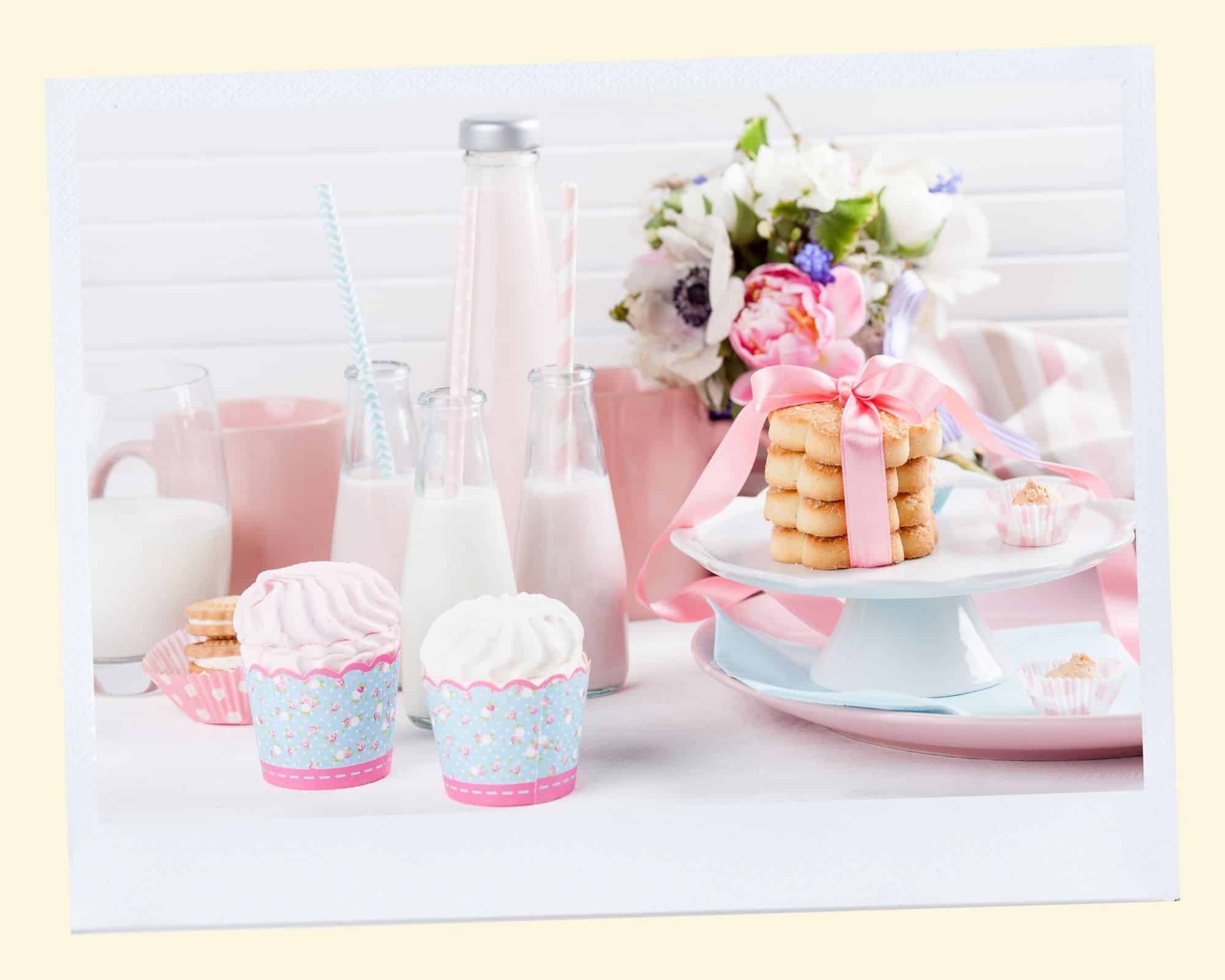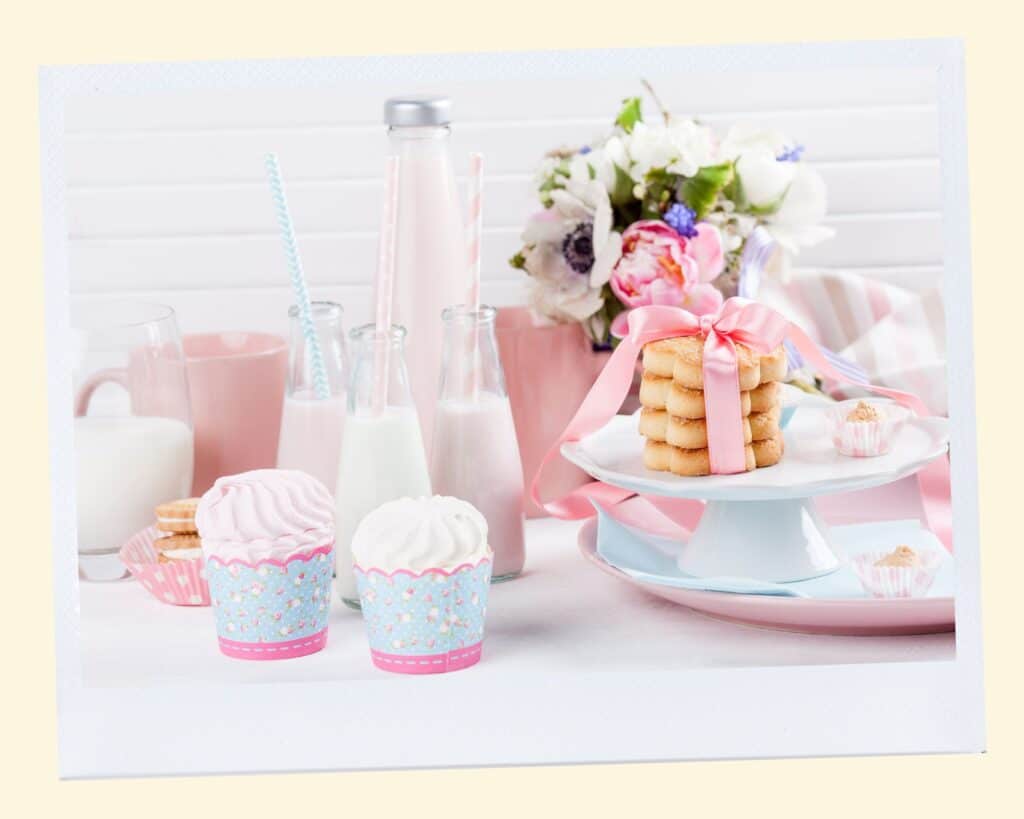 Incorporate pastel colors like pink, yellow, and lavender into the decor: Use these colors for tablecloths, plates, napkins, and balloons. You can incorporate these colors into the dessert table with pastel candy or cupcakes.
Using Fresh Flowers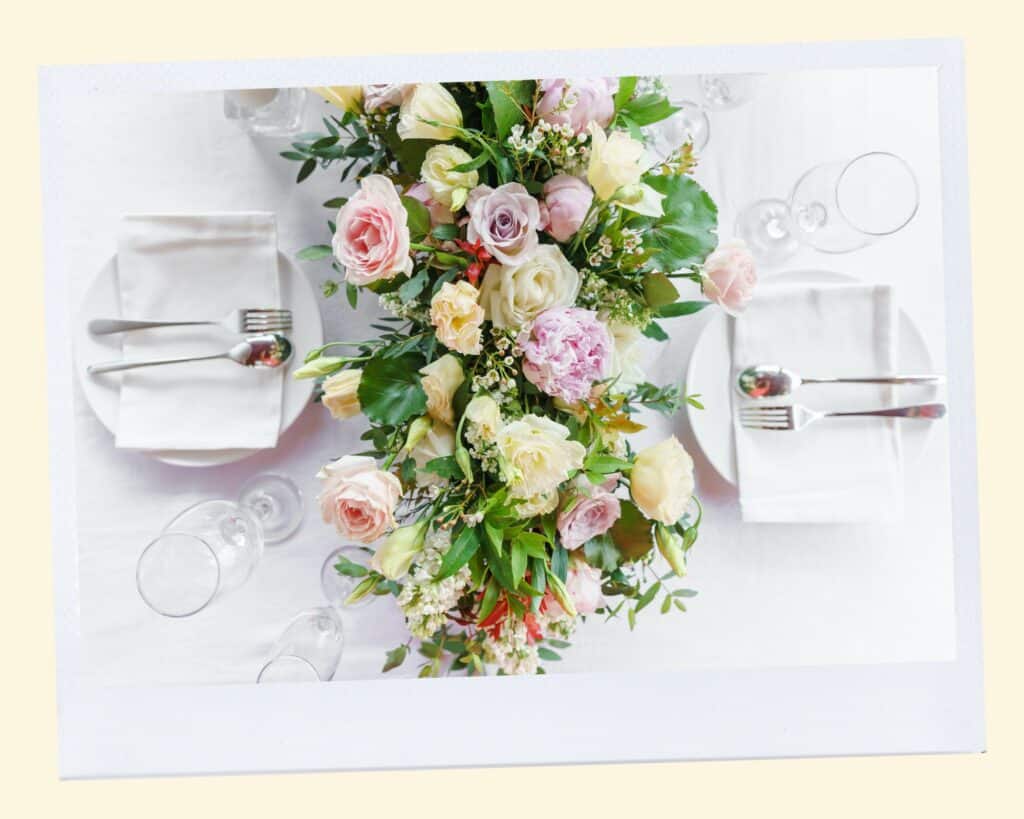 Use fresh flowers, such as daisies, tulips, and cherry blossoms, as centerpieces or decorations: Place them in vases or mason jars to create a refreshed and spring-like atmosphere. You can also hang flower garlands or wreaths around the party area.
Natural Theme
Use a garden party theme to incorporate more greenery into the decor. Hang paper lanterns or string lights in trees or use potted plants as centerpieces.
Here are some ideas for centerpieces to give your baby shower a natural look.
Outdoor Theme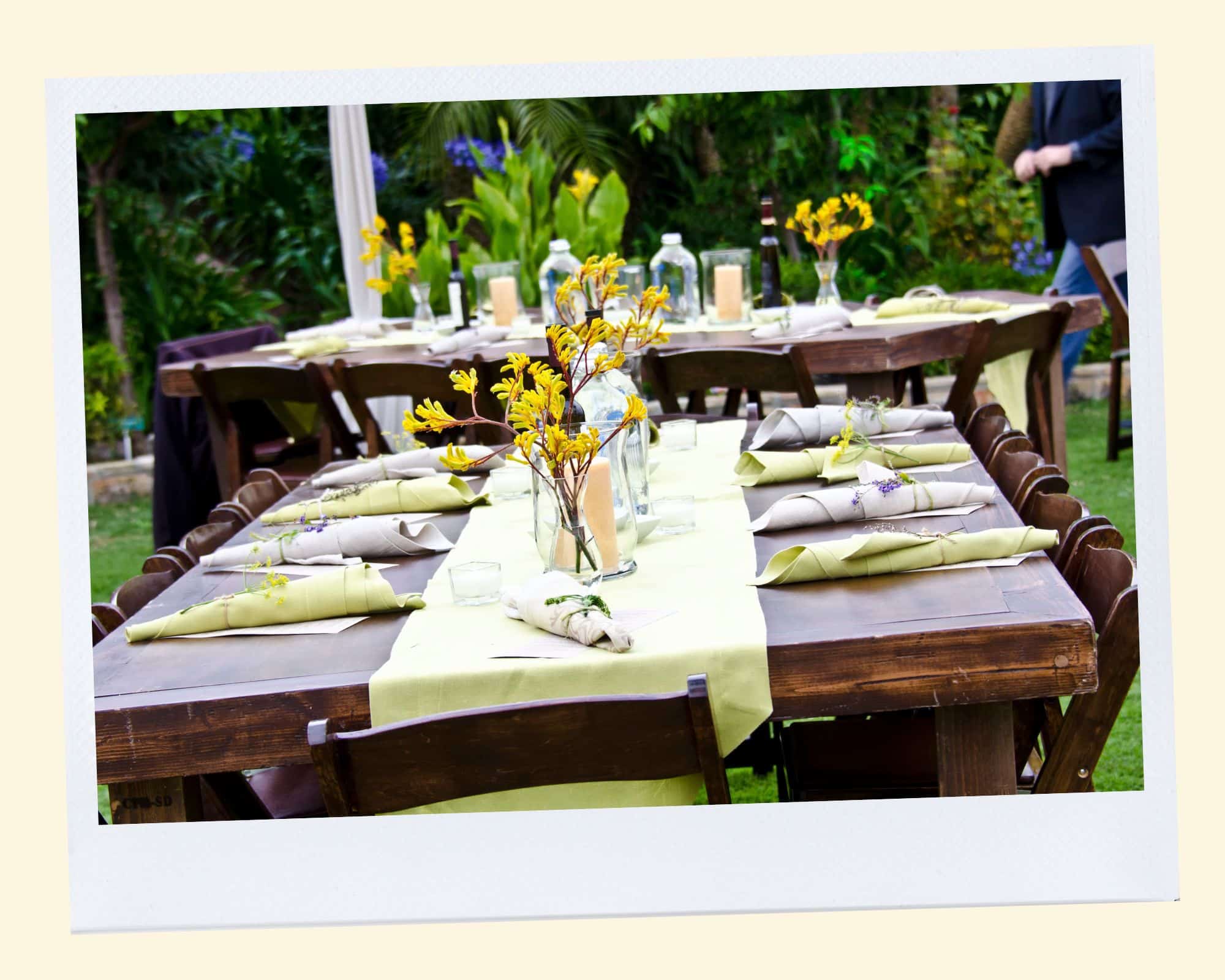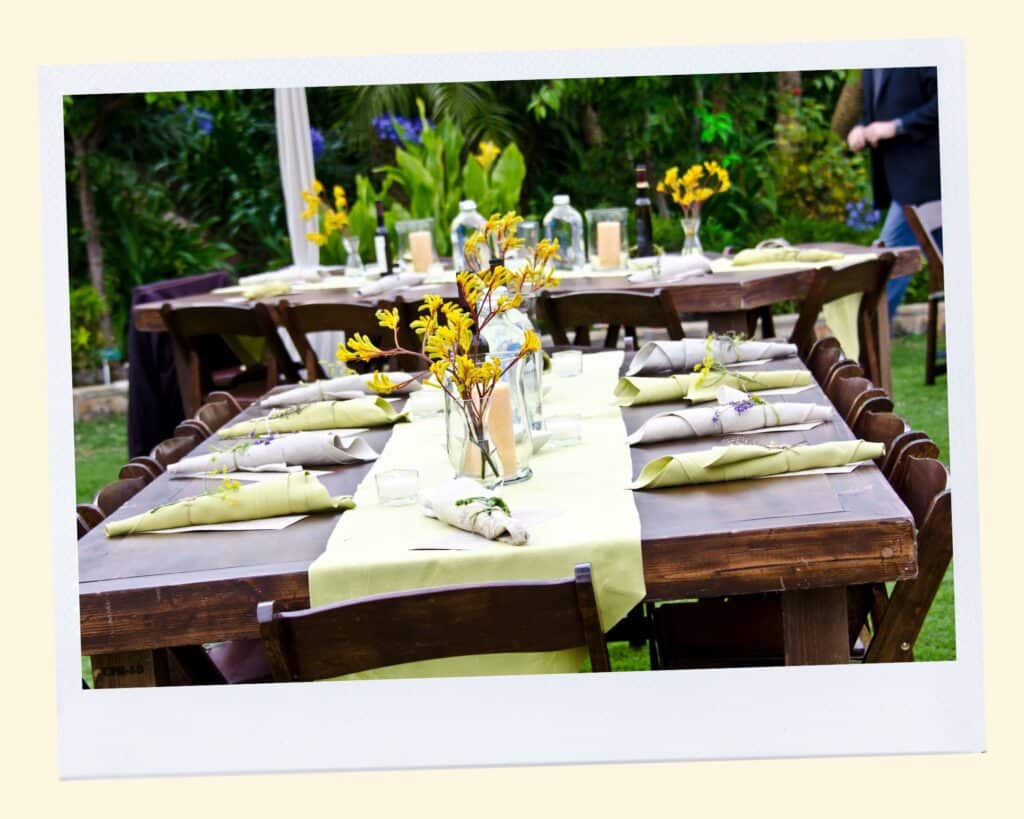 Host an outdoor baby shower to embrace the spring weather fully. Set up a picnic blanket or outdoor seating for guests to enjoy the sunshine.
Complimentary
Set up a DIY flower crown station for guests to create floral headpieces. Provide a variety of fresh flowers and greenery for guests to choose from.
---
Summer Baby Shower Themes for Girls
Bright and Bold Colored Theme
Incorporate bright and bold colors like coral, turquoise, and yellow into your decor: Use these colors for tablecloths, plates, napkins, and balloons. You can also use beach-themed decorations like seashells and starfish to create a fun summer vibe.
Beach Themed
Include beach-themed elements such as seashells, starfish, and sand dollars: You can use these as centerpieces or decorations. You can also incorporate beach balls or beach towels into the decor.
Tropical Decor Theme
Use tropical decors like palm leaves, hibiscus flowers, and pineapples for a fun and playful summer vibe. Use these elements as centerpieces or as decorations around the party area.
Host a Pool Party
Host a pool-themed baby shower for a fun and refreshing summer activity. Set up a pool area for guests to swim and provide beach towels and sunscreen.
Food Ideas
Serve summer cocktails or mocktails like piña coladas or margaritas for a refreshing drink: Provide non-alcoholic options for guests who prefer not to drink.
---
Fall Baby Shower Themes for a Girl
Warm Coloured Theme
Use warm colors like burgundy, orange, and brown in the decor: Use these colors for tablecloths, plates, napkins, and balloons. You can incorporate these colors into the dessert table with fall-themed cupcakes or cookies.
Cozy Decoratives
Use cozy decorations like pumpkins, acorns, and leaves: Place them on the tables or use them as centerpieces. You can also use fall leaves to create a garland or wreath around the party area.
Set the Autumn Vibe
Use autumnal scents like cinnamon, pumpkin spice, or apple cider in candles or diffusers to add to the cozy atmosphere.
Harvest-Themed
Host a harvest-themed baby shower with rustic decorations like burlap, wooden crates, and hay bales: Use these elements as centerpieces or create a photo booth area.
Food Ideas
Serve fall-inspired dishes like pumpkin soup, apple cider donuts, or roasted root vegetables for a comforting and hearty meal.
---
Winter Baby shower Themes for a Girl
Cooler Color Tones
Use cool colors like silver, blue, and white in the decor: Use these colors for tablecloths, plates, napkins, and balloons. Add these colors to the dessert table with winter-themed cookies or cupcakes.
Set the Winter Vibe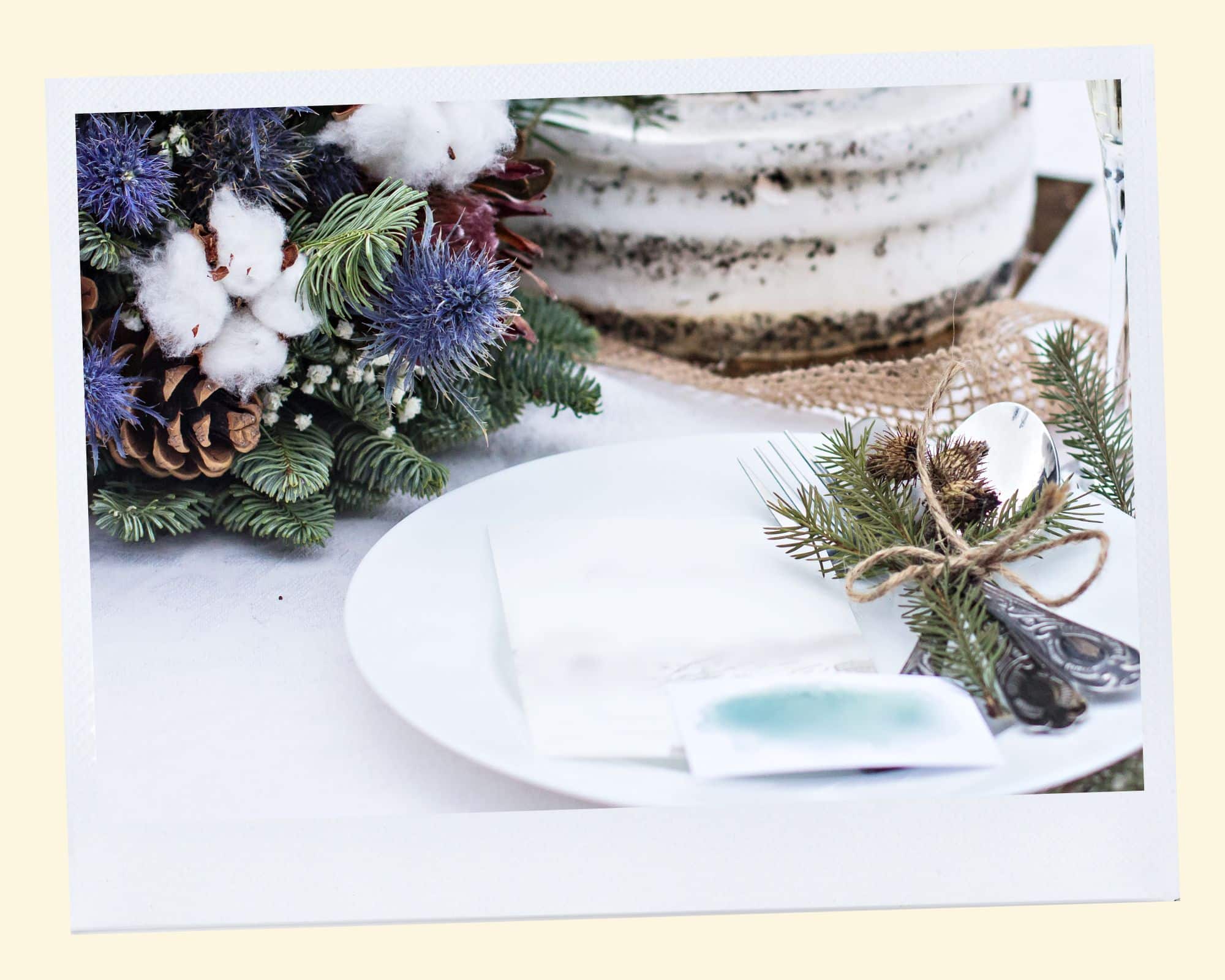 Use winter decorations like snowflakes, icicles, and pine cones: You can place them on the tables or use them as centerpieces. You can also use white Christmas lights to create a cozy and warm atmosphere.
Set Up Hot Chocolate or Hot Cider
Set up a hot chocolate or hot cider bar for guests to warm up with a cozy drink: Provide toppings like marshmallows, whipped cream, and cinnamon sticks for the guests to customize their drinks.
Food Ideas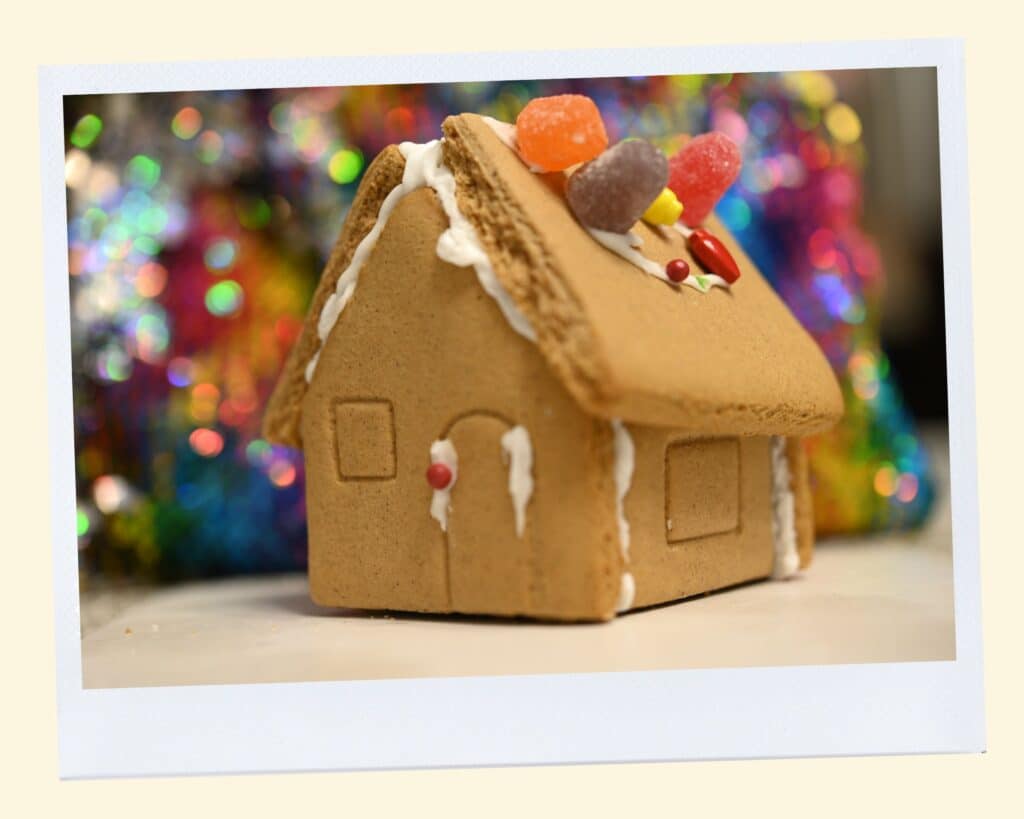 Host a cookie exchange or gingerbread house decorating activity for guests to participate in: Provide baked goods or gingerbread houses for guests to decorate and take home as a party favor.
Complimentary
Host a winter wonderland baby shower with snowflake decorations and faux snow: Use these elements to create a magical and festive atmosphere.
---
So have you decided on the best Baby Shower for Girl Ideas? I hope you got some inspiration for each season.
Say goodbye to boring baby showers and hello to seasonal themes! Whether you're expecting in the spring, summer, fall, or winter, a seasonally-themed baby shower for girls is the perfect way to infuse fun and charm into your celebration. Your guests will thank you for a celebration that is anything but ordinary!
There are countless baby shower themes for girls that you can personalize to fit the mother's preferences and personality. The possibilities are endless, from classic pink and floral themes to modern and creative pieces like boho or woodland. It's essential to consider the budget, guest list, and location when planning a baby shower. Still, with some creativity and attention to detail, you can create a memorable and enjoyable event for the mother-to-be and her loved ones. Ultimately, the most important thing is to celebrate the impending arrival of the new baby girl and shower the mother with love and support.
This post is all about finding the best Baby Shower Ideas for Girl
More Ideas from this Category