Are you looking to Surprise a Tea lover with some Unique and Fancy Tea Gifts?
Tea lovers are always looking for fancy new ways to enjoy their favorite drink. The following are some of the best gift ideas for tea lovers that will guarantee the perfect cup of tea any time.
DISCLOSURE: SOME OF THE LINKS IN THIS POST ARE AFFILIATE LINKS. THIS MEANS IF YOU CLICK ON AN AFFILIATE LINK AND PURCHASE THE ITEM, I WILL RECEIVE AN AFFILIATE COMMISSION AT NO EXTRA COST TO YOU. ALL OPINIONS ARE MY OWN AND I ONLY RECOMMEND PRODUCTS OR SERVICES I BELIEVE WILL ADD VALUE TO MY READERS. SEE FULL DISCLAIMER HERE.
Bruu Tea Gift Sets
If you know an obsessed Tea Lover, then I have some splendid news for you: meet the award-winning tea subscription box Bruu, the subscription box that will make all tea enthusiasts the happiest!
Tea lovers are open to trying out new exotic tastes and flavors, and precisely that's what Bruu offers in its subscription boxes.
Here's a sneak peek at what you'll get:
Three unique gourmet teas (approx 30 cups)
In my case, I got the Lemon Waffle, Lancashire Best, and Mao Jian. Super exotic, super unique, and they smell delicious! The best part is it comes with a closing lid, so you can always keep your teas fresh!
Tea tasting cards, which I find super cute!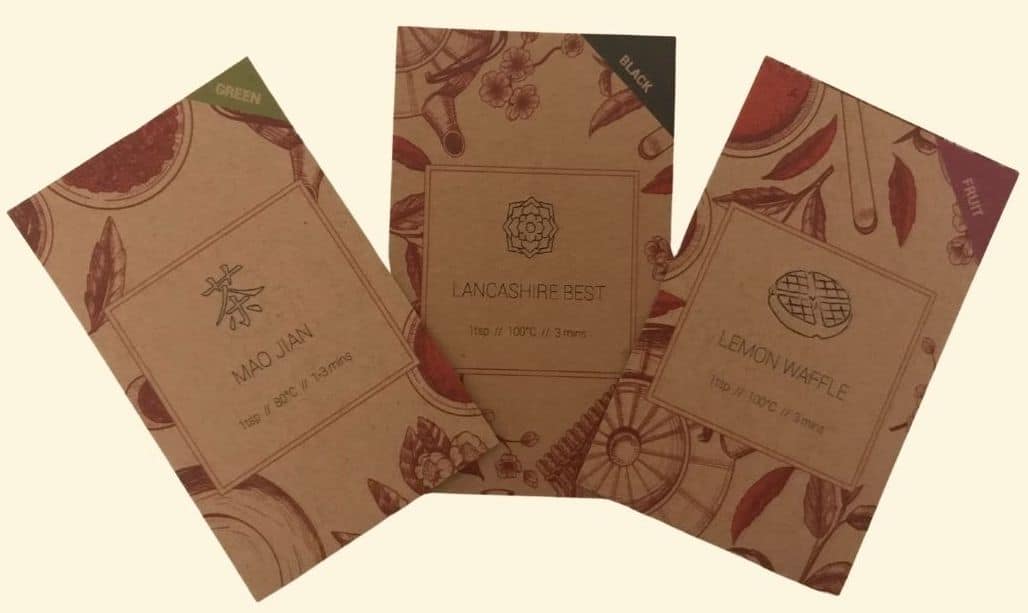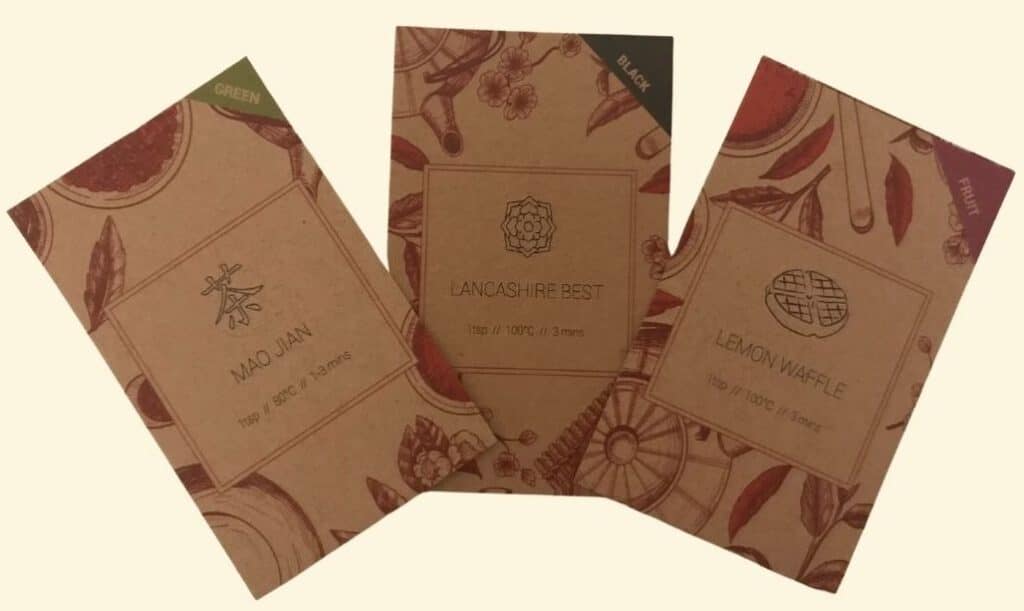 Each tea will come with a cute description card. That is to say, a short trivia, ingredients, as well as its origins. And at the bottom of the card, you get to rate it; this could be Like, Love or Bin. Now, you can forever remember your favorite tea to get it again!
Bonus Discover Tea from a featured tea region
For some reason, this is my favorite part of the box; I guess I love surprises! Imagine having to discover a new sort of tea in each box; it's already fascinating for me; I can't imagine the excitement a hardcore tea lover would feel!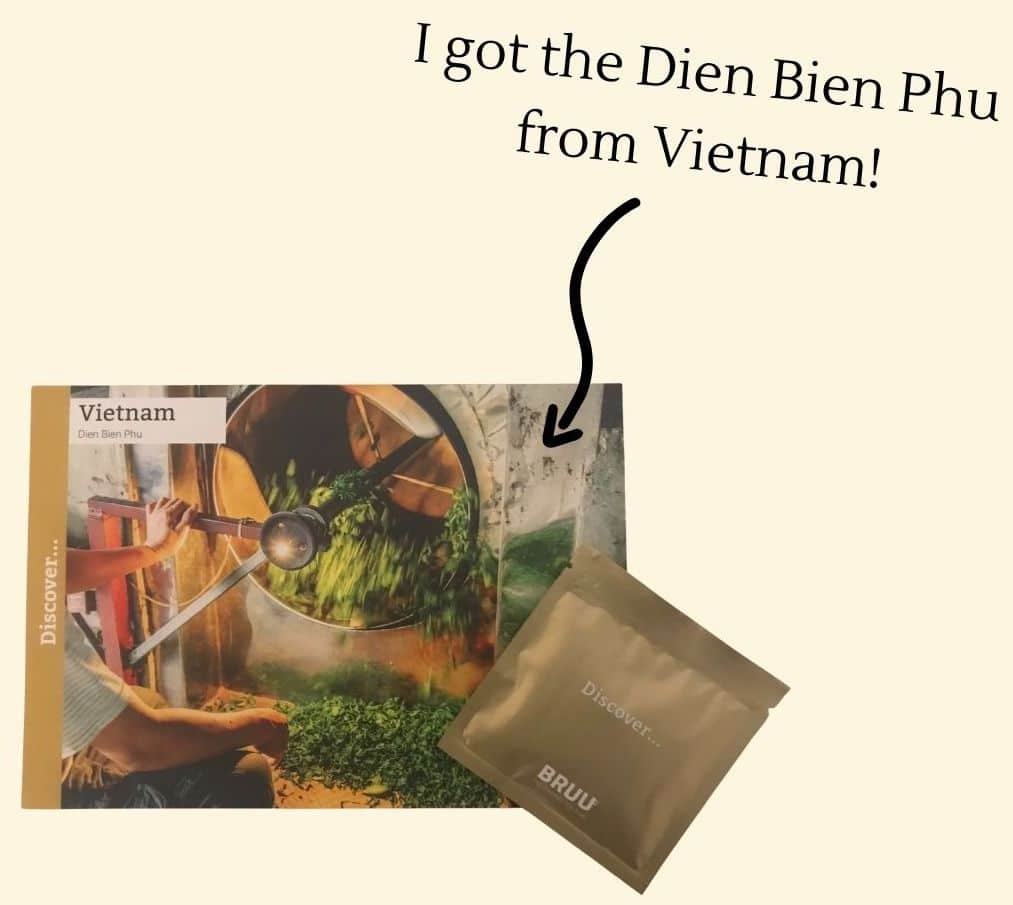 Free surprise gift
Speaking of surprises, as if the 'Discover Feature' wasn't enough, you get a surprise in each subscription box. Yes, the 'surprise' could be good or bad, it may not be the ideal item for a tea lover, but it's the anticipation of finding out what it is that makes this gift ten times better and more fun!
My surprise is the Ohso Good Chocolate! It's a healthy bar of chocolate with live probiotic bacteria! Yep, you heard read that correctly, a bar of Belgian chocolate with a boost of friendly bacteria!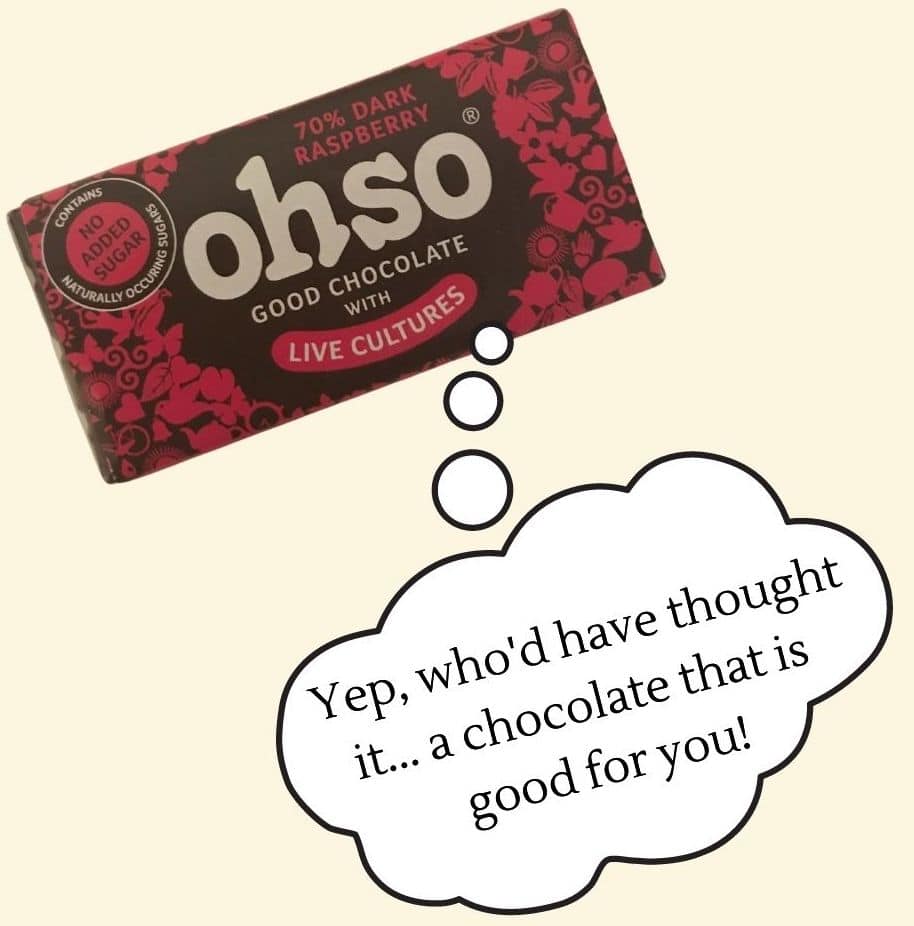 The best part about these boxes is is that you won't find any of the teas elsewhere, talk about a unique gift!
Surprise a Fancy Tea Lover with the following Gift options:
Psst, you can use my discount code NadiaBRUU for a 15% discount!
You can check out the full unboxing video here:
In my opinion, it's one of the best Fancy Tea Gifts you could give a Tea lover. I mean, they get to experience new tastes and flavors every month! It's about the excitement of finding out the featured tea or the secret gift in each subscription box. It doesn't matter if it's the 3-month or 12-month subscription box; all that matters is the fun it brings. And as a result, your gift will stand out from the rest!
---
Fancy Tea Infusers
Loose leaf tea is known to be of higher quality than tea bags. They are created from whole tea leaves and thus giving them exceptional flavor, aroma, and essential oils when brewed. On the other hand, Teabags are filled with fragments and chunks of high-quality tea leaves.
For this reason, most tea lovers prefer loose leaves over tea bags and will surely need a cool Tea infuser! Check out the following Fancy Tea Infusers.
Elegant Tea Infusers
Tea lovers will never have enough tea infusers, the more, the merrier. I bet the following elegant tea infusers won't disappoint, for they are pretty, practical, and luxurious; an Ideal Gift for Tea Lovers.
Cute & Funny Tea Infuser
You can never go wrong with a cute and funny tea infuser; they will brighten up every Tea Lovers' day! Try the charming Mr. Tea or the pack of cute animals, and I guarantee you will put a smile on their faces! Talk about making tea time much more enjoyable!
---
Fancy Tea Gift Sets
Which tea lover doesn't want to feel like Alice at Mad Hatter's Tea Party? The following Tea gift sets will make them feel exactly that. Unique, classic, and fancy as can be! Now you got yourself a Tea Party every evening!
---
Fancy Tea Bags
Yes, Tea Lovers may prefer loose leaf tea over Teabags, but that doesn't mean they won't try some exquisite tea bags out there. I wouldn't advise a regular Teabag, where a Tea lover would regularly have, but here are some fancy and unique Teabags they'll surely appreciate as a gift!
---
Trendy Tea Tumblers
For the Tea Lovers who want to enjoy their Tea On the Go, these Tea Tumblers come with a stainless steel infuser to make sure they enjoy loose leaf tea now also On the Go! Talk about the ideal Birthday or Christmas Gift for Tea Lovers!
---
---
Teapot Trivet
A Teapot Trivet which looks like a Teapot! If you are looking for a unique gift idea for tea lovers, I highly recommend the following trivet. It'll make a great housewarming gift for tea enthusiasts!
---
Beauty and the Beast Chip Mug
Now, what do we have here? How cute is this Chip mug? I believe a Tea lover will find it quite fascinating, a bonus point if they are also a huge Disney fan. The best part about this is that it comes in a Beauty & the Beast Gift Box with sketches of Beauty, Beast, Chip, and Mrs. Potts! How adorable!
---
---
Tea Time! Wall Art
The below Vintage-style Tea Time wall art will turn any Tea Lover living space into a dream space. It doesn't matter where you place it, living room, kitchen, or bedroom; it'll, without a doubt, look perfect and thus making it a wholesome gift for Tea Lovers!
---
Fancy Tea Gifts for Bookworms
Tea and Books just fit so perfectly together; a bookworm who is also a tea lover will find these gift ideas very soothing. Why not surprise your favorite tea-loving Bookworms with some of these unique gifts!
---
---
It's a Tea Shirt!
When it comes to funny gifts, I guess these 'Tea Shirts' will take the cake! Who said T-shirts would make boring gifts? If anything, these Tea shirts will put a smile on any Tea Lovers' face! They are cute, unique, and exactly what a proud Tea Lover would love to wear!
---
There you have it! There are tons of gift ideas you can get for a tea lover. From a Fancy tea set or a subscription to a monthly box of gourmet teas to an elegant mug.
When it comes to the best gifts for tea lovers, you'll have to make sure it's fancy, unique, and fun! It will take a lot to impress a Tea enthusiast, but I can tell you the following Fancy Tea gifts for Tea Lovers will be so good and soothing it's simply Tea-rrific!