Planning a last-minute Graduation Gift? No worries, I've got you covered. Here you will find all the cool and trendy graduation gifts for 2021.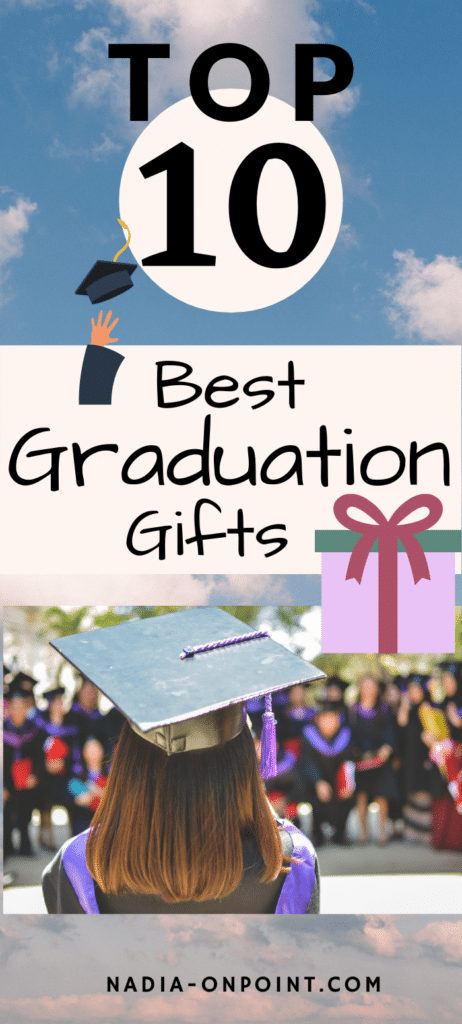 1. Elegant Graduation Bangle Bracelet
This inspirational charm bracelet is the perfect gift for High School Graduates, College Grads, or Seniors. They are beautiful, and they expand easily to fit every wrist size.
---
2. Personalized Class of 2021 Mug
Tell the world they did it the hard way! Graduating is not easy, but graduating during a pandemic is a whole new level. It will be the perfect memorable graduation gift.
---
3. Graduation Plushies
Yes, because plushes are just the cutest gifts out there. It will come in super handy if you ran out of ideas and wanted a last-minute gift. Besides, we all know plushes won't disappoint.
---
4. Bath and Body Gift Basket
Not exactly graduation-related, but it can be a way of saying it's time to relax. They are packaged beautifully, and I don't see any reason why they won't love it! If anything, it will just put a smile on their faces.
---
5. Class of 2021 Travel Tumbler
This beautiful Tumbler can also be customized to match your likings. Besides being cute and trendy, they are also practical to carry everywhere and suitable for all drinks.
---
6. A Bundle of Celebration
Turn the graduation event into a moment of celebration, and what's a better way to celebrate than sharing chocolates and cookies all around. Make the moment fun regardless of the circumstances, and most of all, worth remembering.
---
7. Graduation Picture Frame
They might seem like the traditional graduation gift, but it will always be a thoughtful gift nonetheless. Personalize a 'graduation picture frame' where graduates will always be motivated by the memories of their special day and encouraged to pursue their dreams even further.
---
8. Kindle Paperwhite
Surprise them with the thinnest, lightest Kindle Paperwhite. Remind them that graduation is not the end of the road but only the beginning. There will be more learning and reading along away, and what's a better way than using a light-weighted kindle to expand their knowledge! In addition to this, they are also waterproof, making it easier to read while relaxing at the beach, by the pool, or in the bath.
---
9. LCD Digital Photo Frame
It is the digital age, and the idea of photo albums needs to catch up! For this reason, a digital photo frame will make an ideal graduation gift. Enjoy various slideshows of the graduation ceremony and relive your most precious moments.
---
10. Custom Bobblehead
Of course, we are not going to end this list without adding the iconic Bobbleheads! These cute figures are just the ideal graduation gift. Take the time to customize a detailed bobblehead; it will make their day even brighter!
---