Not sure what to get your witty friend? Here is a list of 10 awesome gifts for your geeky nerdy buddies.
DISCLOSURE: SOME OF THE LINKS IN THIS POST ARE AFFILIATE LINKS. THIS MEANS IF YOU CLICK ON AN AFFILIATE LINK AND PURCHASE THE ITEM, I WILL RECEIVE AN AFFILIATE COMMISSION AT NO EXTRA COST TO YOU. ALL OPINIONS ARE MY OWN AND I ONLY RECOMMEND PRODUCTS OR SERVICES I BELIEVE WILL ADD VALUE TO MY READERS. SEE FULL DISCLAIMER HERE.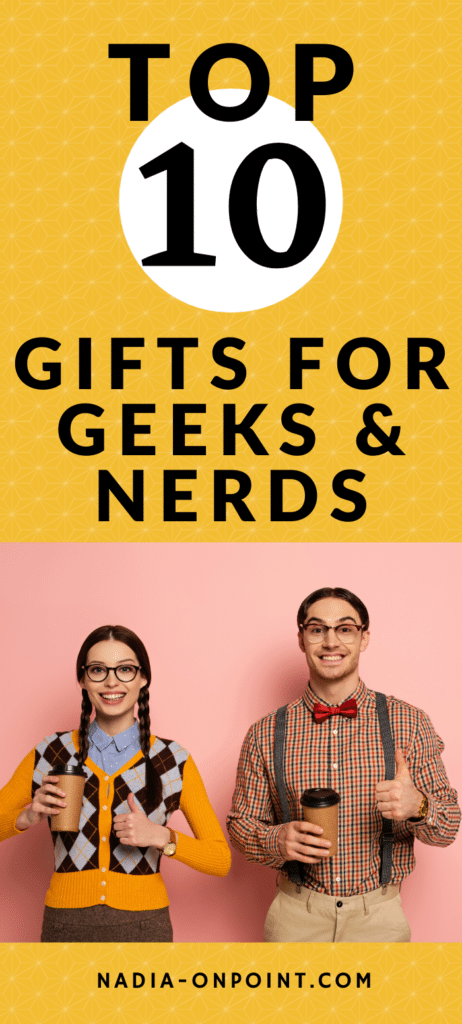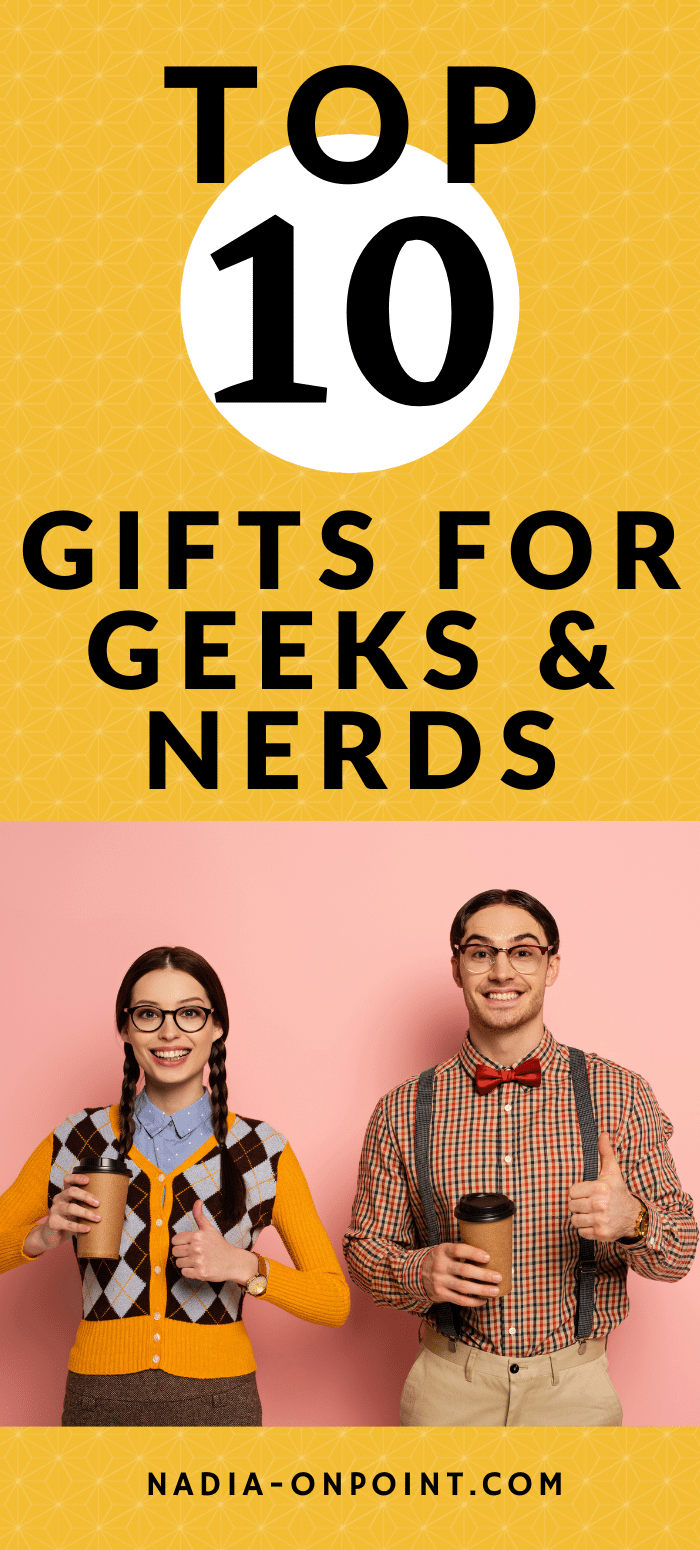 1. Cordless Lightbulb
Make them feel like Nikola Telsa or Thomas Edison. USB rechargeable cordless LED lightbulb makes a cool unearthly deco like no other. A gift every Nerd will definitely appreciate.
---
2. USB Fan Clock
How cool is this floating clock? After turning it on, the fan spins, and a futuristic clock appears! Mind-blowing! It is also adjustable in any direction for a soft breeze. How cool is that? Pun intended.
---
3. Awesome set of Glasses
Measure your water with mathematical precision or raise a glass to toast history's greatest minds. All would make an awesome gift for any Geeks & Nerds. No, glasses are not dull gifts. I mean, look at them!
---
4. Bulb shaped Planter
Awesome for the desktop at home or in the office. Gives you a cute futuristic WALL.E vibe. A simple gift yet remarkably beautiful.
---
5. 3D Mechanical Treasure Box
The process for assembling this cute little brain teaser might take over 5 hours! Talk about a challenge. With that being said, it is still a fun way to "working together" and creating that awesome geeky bond.
---
6. Cute Little Solar Charger
As you continue to carry around your portable power bank, a geek would definitely prefer a portable solar charger- that's if they haven't built one already by themselves. Not only is it delightful but practical & eco-friendly!
---
7. Retro Floppy Disk Coaster
I can't believe these aren't actual floppy disks but coasters. An ideal gift for Generation Y Geeks & Nerds. And yes, tell Generation Z, this is not the 3D print of the "Save Button"!
---
8. Labyrinth Puzzle
Oh boy, a mind-bending 3D labyrinth puzzle, and we thought the mechanical chest was tough enough. With 1,000 pieces and only 2 colors, this puzzle is taking puzzling to a whole new level, pretty evil if you ask me! A geek will nonetheless appreciate this as a gift.
---
9. Chemistry Cream & Sugar Set
It's not that our morning coffee doesn't add a chemical reaction to our brains anyway. They might as well look the part! A super cute take on chemistry for a remarkable gift.
---
10. Timelike Math Clock
You might not be able to tell the time but your geeky friend certainly does.
---
More Ideas from this Category